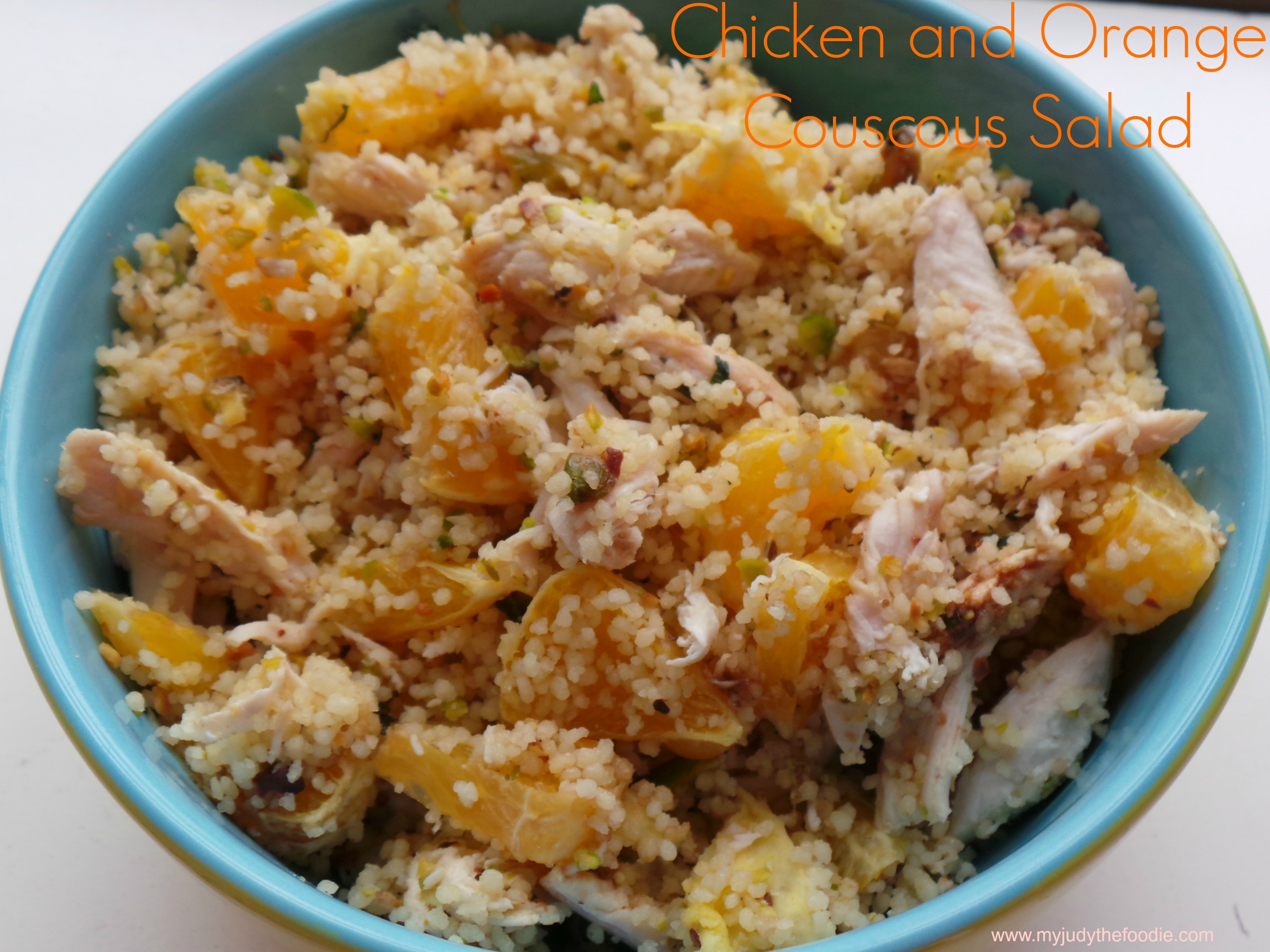 This is the harshest winter in the northeast in my recent memory.  I'm over the snowstorms, myriad school closings, and bitter cold temperatures.  While I've put my slow cooker in overdrive to create warm and hearty meals, I felt I needed to off-set winter's cruel wrath with a dish that's as refreshing as it is satiating.
I was thrilled to receive a shipment of Heritage Reserve Navel Oranges the other day to help jump start my thoughts to springtime!  Heritage Reserve is quite unique in that the orchards were planted between 1896 and 1960 and they continue to be prolific today.  Imagine eating oranges sourced from the very same trees that provided citrus for your great-grandparents!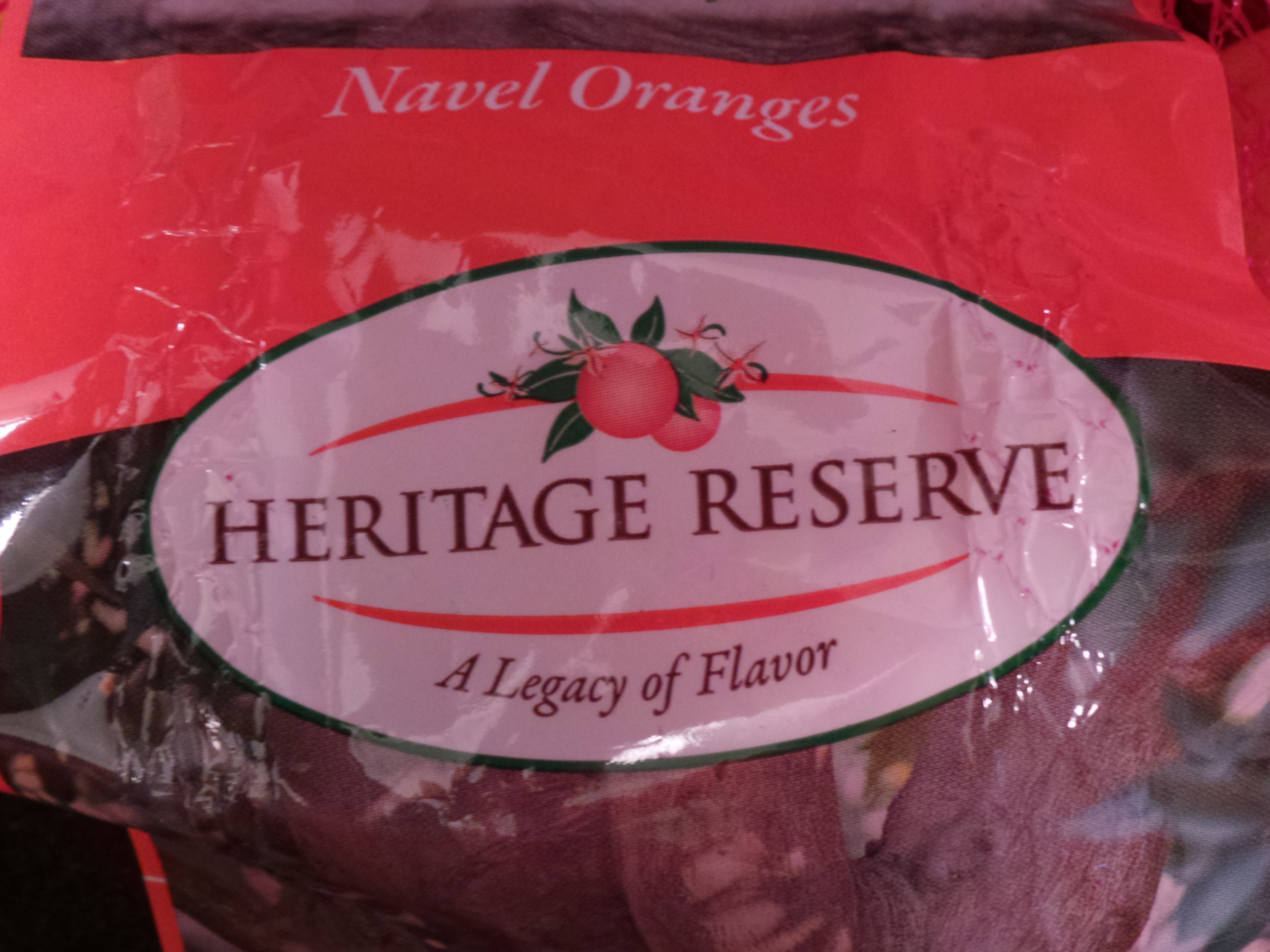 Heritage Reserve Navel Oranges are carefully grown in a small sub-section of California's premier citrus-growing region—a narrow, 25-mile long area adjacent to the western foothills of Sequoia National Park.
Lucky for me these fruits are readily accessible in NYC from Fresh Direct and they'll  be available for the next two months in the following retail locations https://www.facebook.com/HeritageReserve#!/HeritageReserve/app_208195102528120.  I've almost eaten an entire bag and these oranges are consistently tasty, sweet and juicy.  I couldn't wait to include them in a refreshing recipe to help me escape the winter doldrums. You can add these oranges to a salad, make a vinaigrette, make a sauce for meats and poultry, add some zest to chocolates for dessert.  The culinary possibilities for navel oranges is nearly endless.  And, they pack a big punch of vitamins (B&C) and antioxidants into their juicy segments.  Did you know you could reap so many health benefits from oranges too?
I made a Chicken and Orange Couscous Salad that is so simple, you can literally throw it together 10 minutes before your meal.  There's very little prep work involved and absolutely no baking required.  For the chicken, I was lazy and simply picked up a rotisserie at my local store.  The couscous only takes 5 minutes to cook, and the handful of other ingredients you should have in your (stocked) pantry.
I'm not going to lie, the couscous with the chicken tastes like your basic couscous with chicken entree.  It's the addition of the navel oranges and the pistachios that make this salad special. The juxtaposition of the subtle nutty crunch against the sweet and powerful citrus ZING from the orange slices is heavenly.  Not to mention, the orange hue makes this salad scream: BRIGHT, SPRING, LIFE, FRESH.  It's hard not to feel happy eating it.
To enjoy the salad and the succulence of the orange slices, I'd recommend serving it chilled.
Chicken and Orange Couscous Salad
serves 5-6
adapted from Martha Stewart Living
Ingredients:
1 cup couscous, uncooked
1 cup rotisserie chicken, shredded
1/3 cup pistachios, toasted and coarsely chopped
1 navel orange, peeled and cut
2 tablespoons chopped fresh mint leaves
2 teaspoons extra-virgin olive oil
2 tablespoons balsamic vinegar
coarse salt and ground pepper to taste
Instructions:
In a medium bowl, pour 1 cup boiling water over couscous. Cover and let sit until tender, approximately 5 minutes. Fluff with a fork.
In another  bowl, combine chicken, pistachios, orange, mint, oil and balsamic  vinegar. Season with salt and pepper.
Toss couscous with chicken mixture and chill for 20 minutes before serving.  Enjoy.
Disclaimer: This is a sponsored post.  While I was compensated for writing this post, all opinions expressed are my own (as always).