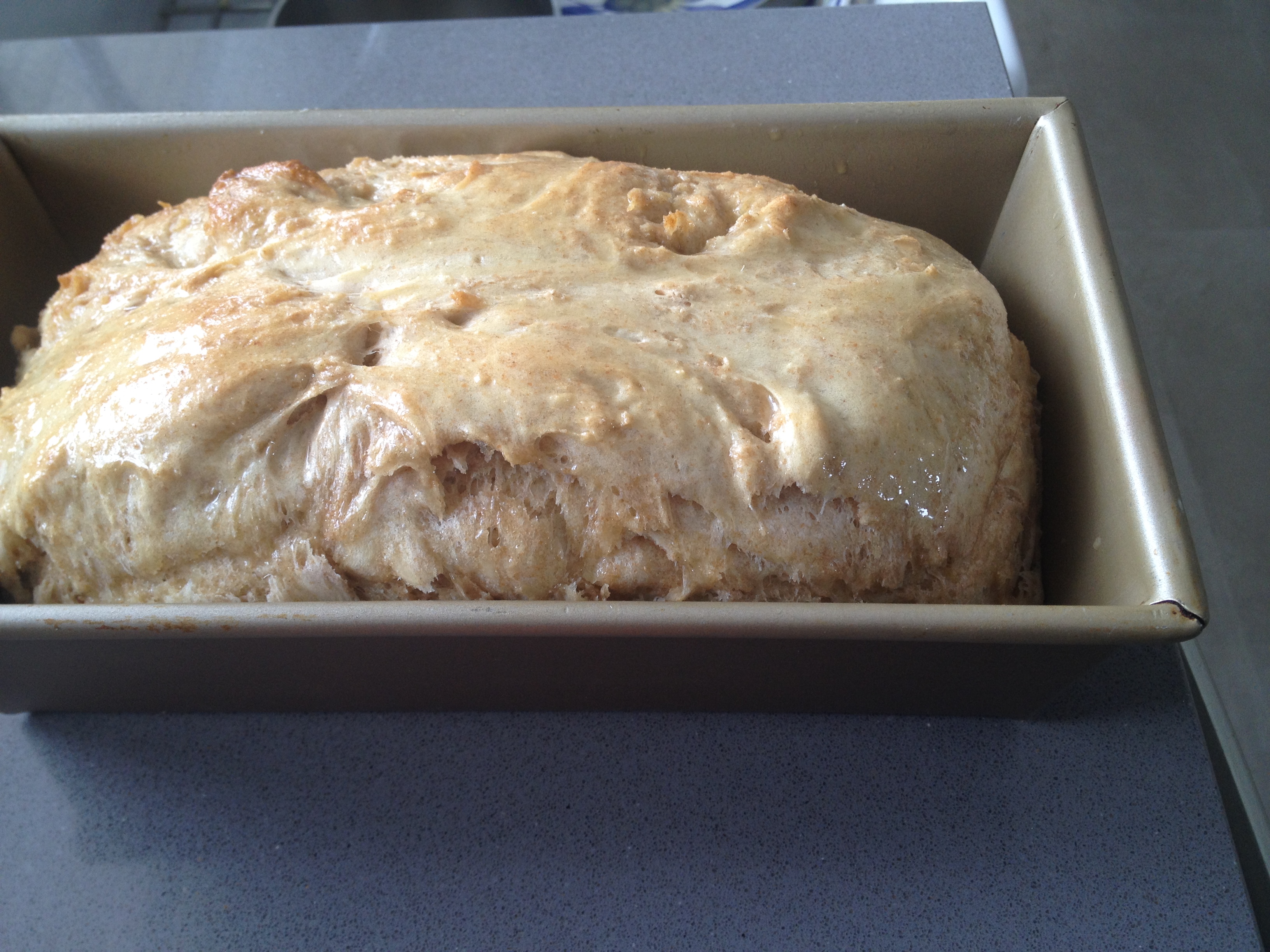 full disclosure: I know this pic isn't appetizing but, every burgeoning cook should know, don't judge a dish by its appearance!
I just got back from the most wonderful life-changing family vacation to Turkey.  We traveled to a couple different cities to were able to fully experience and appreciate the different cultures each one has to offer.  And, while I had never really been a big fan of Turkish food, we relished in the most succulent chicken and lamb shish kabobs I've ever tasted.  Of course the rice and dried fruits and Turkish delight and Hallavah and Baklavah all held their own too but, we literally couldn't get through a day without feasting on some form of "shish".  Additionally, we indulged in fresh Turkish bread, Pide [Pee-day}.  This bread is usually cooked on premise  in hot clay ovens. It's baked on special cookery rocks that can withstand high temperatures. The rocks absorb moisture, giving the bread a crisp base and chewy texture.  Imagine an unlimited supply of fresh homemade bread straight from a hot stone oven. Now imagine slathering that fresh hot bread with a plateful of  the celebrated Turkish meze (flavorful snacks) that adorn every meal.
Turkish meze consists of any of the following small plates:  beyaz peynir (literally "white cheese"), kavun (sliced ripe melon), acılı ezme (hot pepper paste often with walnuts), haydari (thick strained yogurt like the Levantine labne), patlıcan salatası (cold aubergine salad), beyin salatası (brain salad), kalamar (calamari or squid), enginar (artichokes), cacık (yogurt with cucumber and garlic), pilaki (foods cooked in a special sauce), dolma or sarma (rice-stuffed vine leaves or other stuffed vegetables, such as bell peppers), and köfte (meatballs).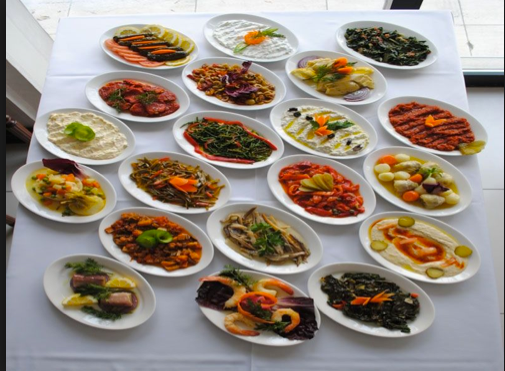 These small plates were presented to us immediately after we sat down and we got to make our selections. Many times we were full even before the main course arrived.
I had a craving to make some homemade bread.  After some research, many of the Turkish flat bread recipes require a starter which needs to ferment for four days.  That's still  overwhelming to me.  However, I do think I'm on my way to mastering the more simplified bread recipes requiring one maybe two dough risings.  So, while I aspire to recreate the amazing Turkish flat breads that nourished me on my trip, I'm settling for some homemade wheat bread that I know I can make, master and we'll all enjoy.
Unfortunately, I couldn't find any Whole Wheat Bread recipes in Mom's vast archives and I was craving whole wheat since all of the Turkish bread was made from white flour or bread flour. The recipe I decided to use is quite simple (trust me) and only requires the dough to rise once.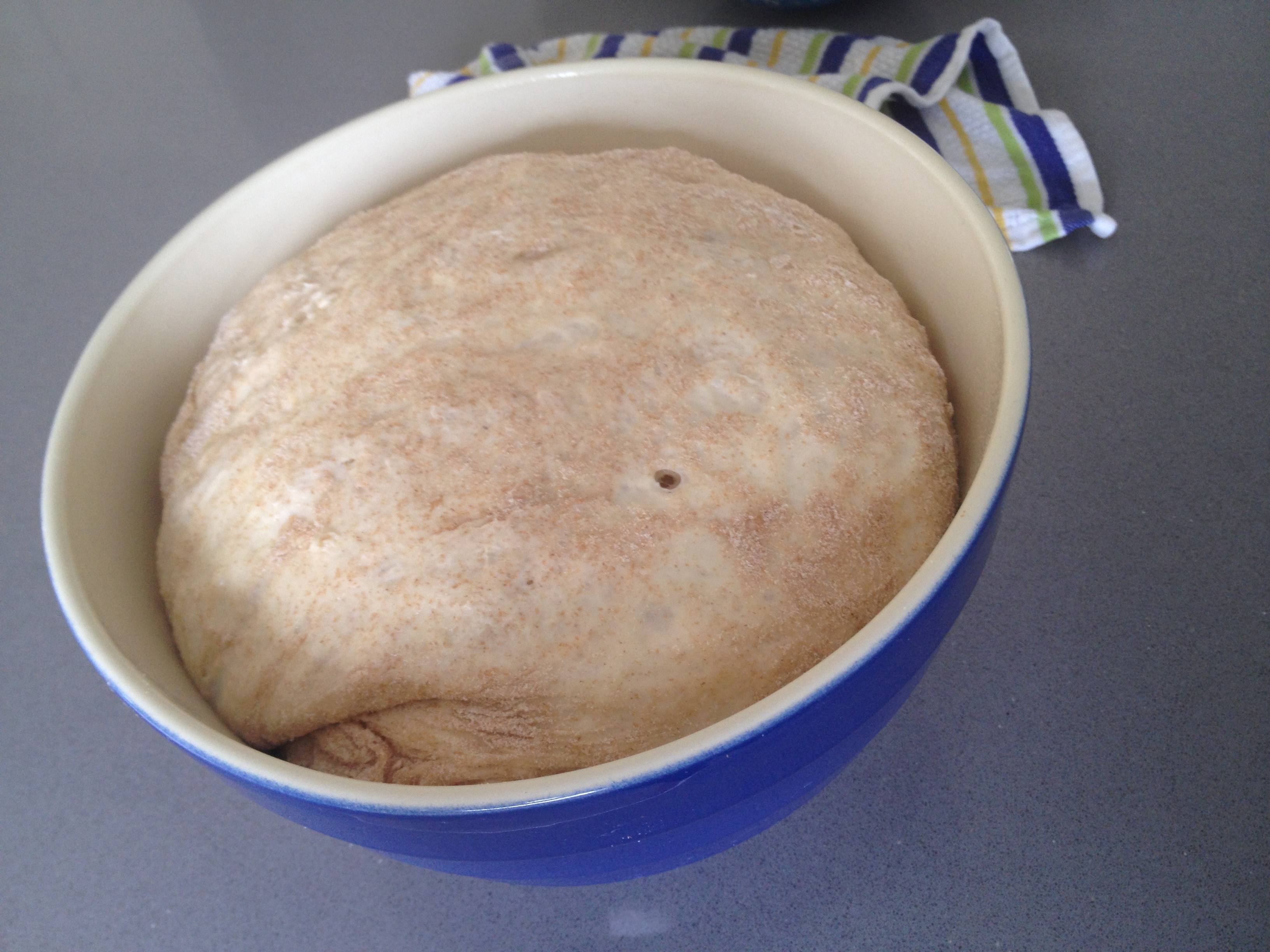 You should have all the ingredients in your stocked pantry except maybe the bread flour or whole wheat flour.  I had to purchase whole wheat flour and recommend my favorite brand, King Arthur's, which has won numerous "best flour"awards for its quality and taste.
My finished product didn't "look" as good as my other bread experiments and I know that's because I didn't knead in the whole wheat flour as well as I should have.  I was in a rush to get the bread in the oven and was initially satisfied with the dough.  However, looks aside, the loaf tastes quite moist (in the past the dough has tasted doughy) with a nice hint of honey too.
Hope you enjoy and stay tuned for some attempts to recreate some of our Turkish food highlights!
Whole Wheat Bread
recipe from Allrecipes.com
Ingredients:
3 cups warm water (110 degrees F/45 degrees C)
2 (.25 ounce) packages active dry yeast
1/3 cup honey
5 cups bread flour
3 tablespoons butter, melted
1/3 cup honey
1 tablespoon salt
3 1/2 cups whole wheat flour
2 tablespoons butter, melted
Instructions:
In a large bowl, mix warm water, yeast, and 1/3 cup honey. Add 5 cups white bread flour, and stir to combine. Let set for 30 minutes, or until big and bubbly.
Mix in 3 tablespoons melted butter, 1/3 cup honey, and salt. Stir in 2 cups whole wheat flour. Flour a flat surface and knead with whole wheat flour until not real sticky – just pulling away from the counter, but still sticky to touch. This may take an additional 2 to 4 cups of whole wheat flour. Place in a greased bowl, turning once to coat the surface of the dough. Cover with a dishtowel. Let rise in a warm place until doubled.
Punch down, and divide into 3 loaves. Place in greased 9 x 5 inch loaf pans, and allow to rise until dough has topped the pans by one inch.
Bake at 350 degrees F (175 degrees C) for 25 to 30 minutes; do not over bake. Lightly brush the tops of loaves with 2 tablespoons melted butter or margarine when done to prevent crust from getting hard. Cool completely