It was another stellar summer weekend.  The sun was shining every day and there was absolutely no humidity.   We soaked up every sunny moment outdoors, especially on Saturday– the summer solstice–the longest day of the year.  I love that everyone in my family enjoys pitching in when it comes to mealtime.  My son helps shuck the corn and my daughter takes over as chief guacamole maker.
Homemade guacamole came into our lives almost two summers ago when I realized that instead of paying $12.50 for a tub of store-bought guac, I could actually make a homemade version that not only tastes better but costs a lot cheaper too.  I perfected the recipe and made my first "How to Make Guacamole" video that my daughter watched and used as her instruction manual.
We got serious about our guacamole and went to Williams Sonoma to buy a mocajete- a key piece of equipment if you're looking to recreate restaurant-style guacamole in the comforts of your own home!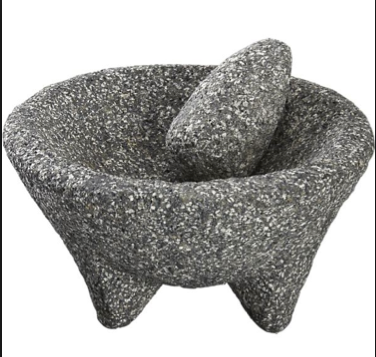 The mocajete is just the right shape and size (with its mortar and pestle) so you can mash up your ingredients to create guacamole at your desired consistency (we like ours chunky).
Do you have any favorite summertime dishes?  Looking to find the right house ware, kitchenware, appliances or linens to help make your meal stand out?
Now you've got a chance to shop at Williams-Sonoma to buy something ideal for your kitchen.  Enter here to win a $100 gift card:
Disclaimer:  I was not compensated for writing this post.  I have no affiliation with Williams Sonoma.