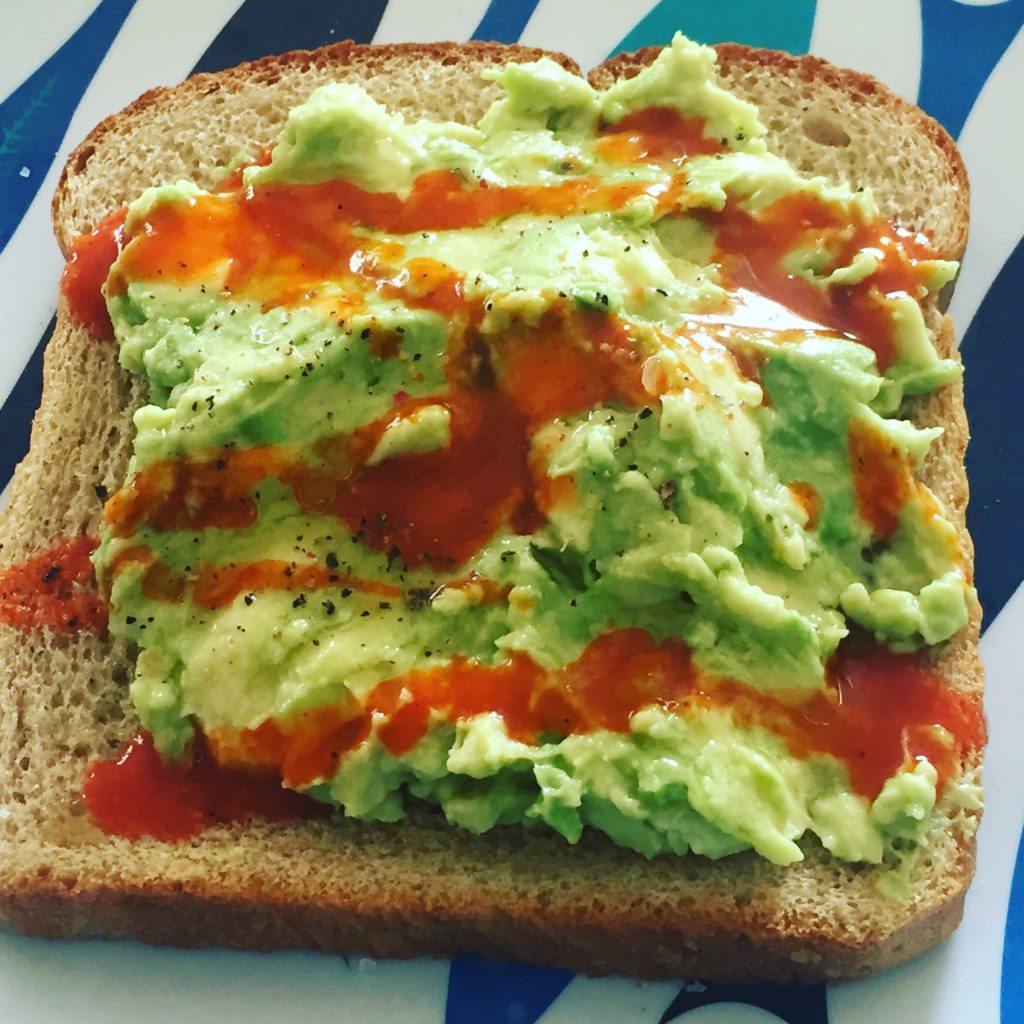 Avocado Toast has become ubiquitous to most casual dining menus.
I was a bit miffed when I posted my own crude Avocado Toast iphone photo over the holiday break. Within mere minutes, my email was flooded with the same queries, "where can I get that recipe?"
Honestly, I felt foolish that I had even posted the photo– joining the myriad other Avocado Toast devotees whose snapshots currently flood everyone's social media feeds.  But, nonetheless, I love sharing any food that has become a staple in our kitchen or at our kitchen table.
For those who haven't caught on.  The best part about Avocado Toast?  It's beyond simple to assemble yet it tastes so decadent.  And, for this toasty luxury, there's no culinary skill involved. If you have one or two ripe avocados, a piece of bread and some salt, you've got the basics for your rich, buttery Avocado Toast.
Once you get comfortable making the basic toast (by making it 1 time), you can start experimenting with new additions like: cream cheese, bacon, egg, nuts, lox.  Check out some of my favorite fancy Avocado Toast recipes here.
Trust me, it's so delicious, sometimes I will eat it for breakfast and lunch in the same day.  And, don't be afraid to make a slice for a mid-afternoon snack.
Enjoy.

Avocado Toast
Turn your toast into a healthy, hearty meal with mashed avocados and condiments.
Ingredients
2 ripe avocados
2 slices of toast
2 tablespoons extra virgin olive oil
1 teaspoon lemon juice
sea salt
Cholula Sauce (or any hot sauce)
1 teaspoon lemon juice
Instructions
Cut the avocado in half and scoop the flesh into a bowl.
Mash the ingredients together with a fork, making sure the texture slightly chunky.
Spread half the mash onto each piece of toast.
Drizzle with olive oil, lemon juice and sprinkle with sea salt and any hot sauce.
Save
Save