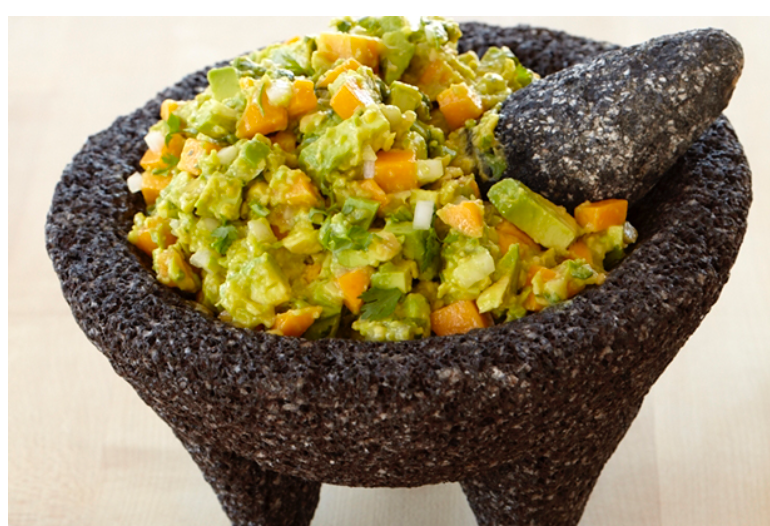 Hopefully we're all staring down a few months of barbecues, pool parties, and family get togethers.
Don't let your guests eat boring snacks!  Spice things up with this recipe for Mango Guacamole – a refreshing summer twist on the tried-and-true traditional recipe.
Guaranteed you'll have to have a large stock of ripe avocados in your drawer because this dish will be in high demand.
Enjoy!

Mango Guacamole
A summer twist on the traditional Guacamole recipe
Ingredients
3 ripened avocados
1 ripened mango
lime juice ¼ cup
cilantro ½ cup
white onion ½ cup
sea salt 3 teaspoons
hot sauce - to taste
Instructions
In your Molcajete, add half of the diced mangos and mash with the pestle into a pulp.
Then add one avocado and mash into a pulp with the mango.
In a separate bowl mix remaining ingredients, including mango, and add more lime juice if needed.
Fold mixture with pulp inside Molcajete, add in hot sauce (to taste) and serve with tortilla chips.