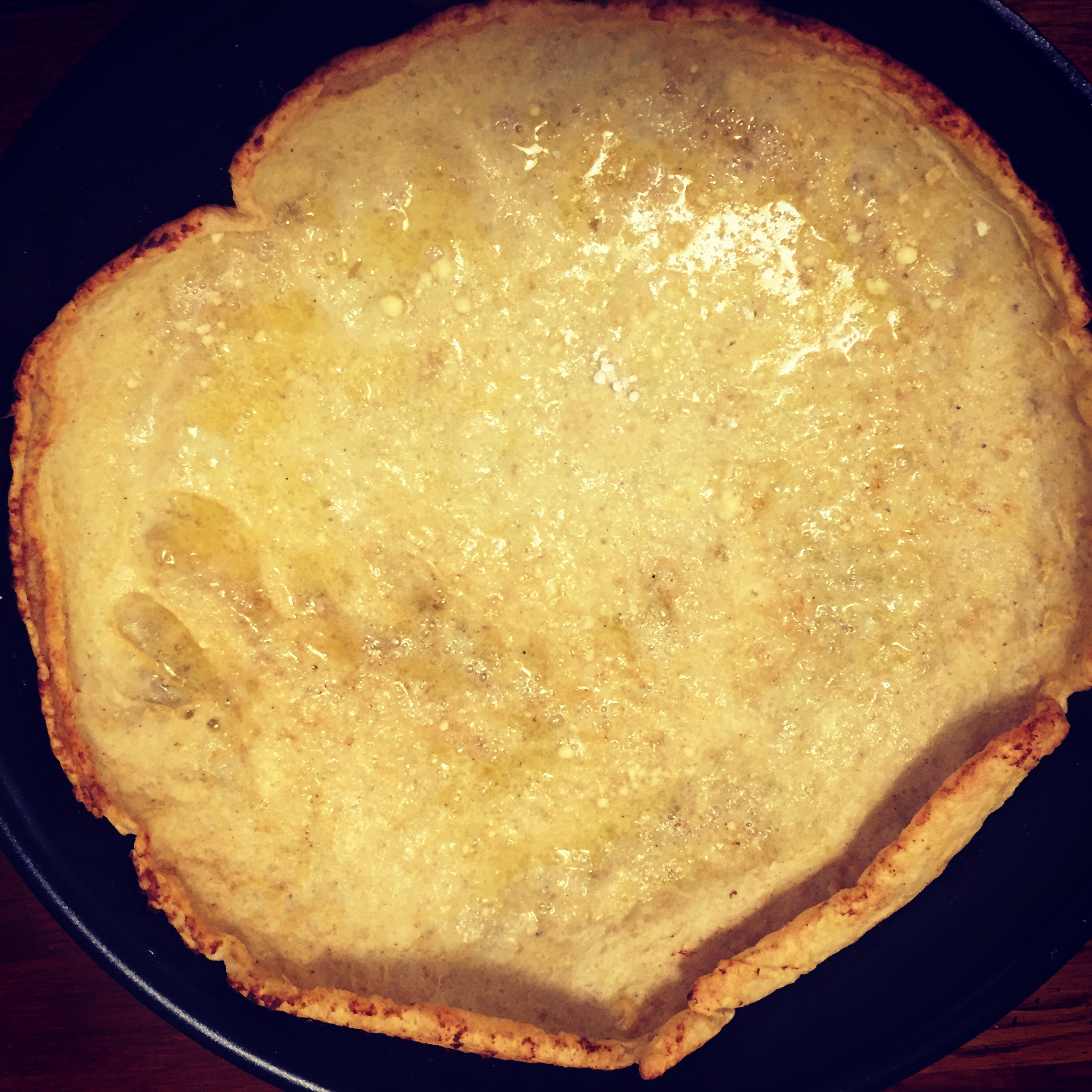 Perhaps the BEST (and easiest) pancake recipe ever.
Why?
While it only contains 3 ingredients, it looks and tastes like it's a gourmet recipe.
We enjoyed this pancake recipe for dinner tonight and will eat left overs tomorrow morning.
Bake it, add a little lemon juice and confectioner's sugar, and some raspberry jam, and you've got a hit on your hands.
You must try this.
End of story (and post).
Crater Pancakes
serves 2-4 people
Ingredients:
2 eggs
1/2 cup milk
1/2 cup flour
4-5 tablespoons unsalted butter
lemon juice
confectioner's sugar
Instructions:
Preheat oven to 425 degrees.
In medium-sized bowl, slightly beat eggs.  Add milk and flour and mix together until batter is only slightly lumpy.
In an oven-safe pan, melt butter completely.  Slowly add batter and take off stove immediately.
Place in oven for 15 minutes or until batter climbs up sides of pan.
Sprinkle with lemon juice and confectioner's sugar.
Best when served with fruit or with a jam spread.