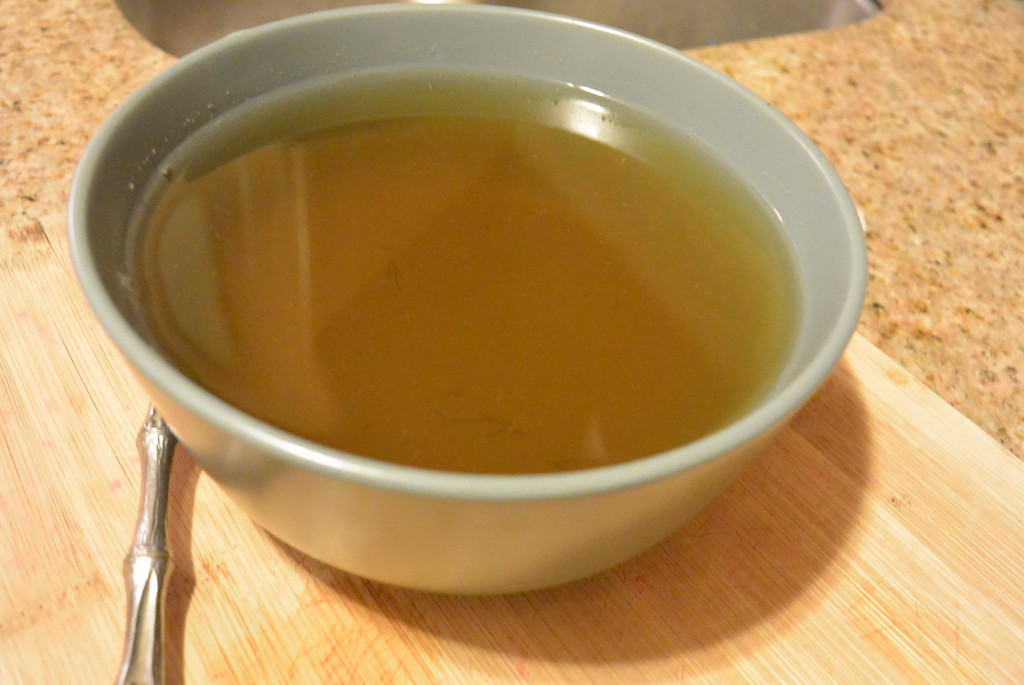 Today's soup recipe is a creation from resident soup master Serena, of Seriously Soupy fame.  Here's what Serena has to say:

Recently, there has been a lot of news about the health benefits of bone broth and stock. While this type of broth/stock is rich in vitamins and nutrients, it is also not a favorable option for vegans and vegetarians. Also, as we are yearning for spring, many people like to enjoy a lighter and flavorful broth that is extracted from herbs and vegetables.
For this particular recipe, I used leeks, sage, scallions, thyme, dill, parsley and an onion to create a rich and flavorful stock. Made in under two hours, this easy and delicious stock can be used as a base for soup, enjoyed alone, or as a way to flavor your favorite dishes. A simple and rich recipe, this is a great way to kick-off spring, on the lighter side!
Simple Herb Broth
Ingredients:
½ yellow onion, cut up
3 stalks of leeks, cut up
1 bunch of parsley
1 bunch of dill
1 bunch of scallions, cut up
1 bunch of sage
1 bunch of thyme
6-8 cups of water
salt and pepper
Directions:
Add 6 cups of water to a pot and let boil.
Cut up the leeks and scallions when the pot has boiled. Add in the leeks, parsley, sage, dill, thyme and salt and pepper and let cook on a medium flame, stirring periodically for 2 hours.
Drain the vegetables and herbs and enjoy as a stock or in another dish! Enjoy!