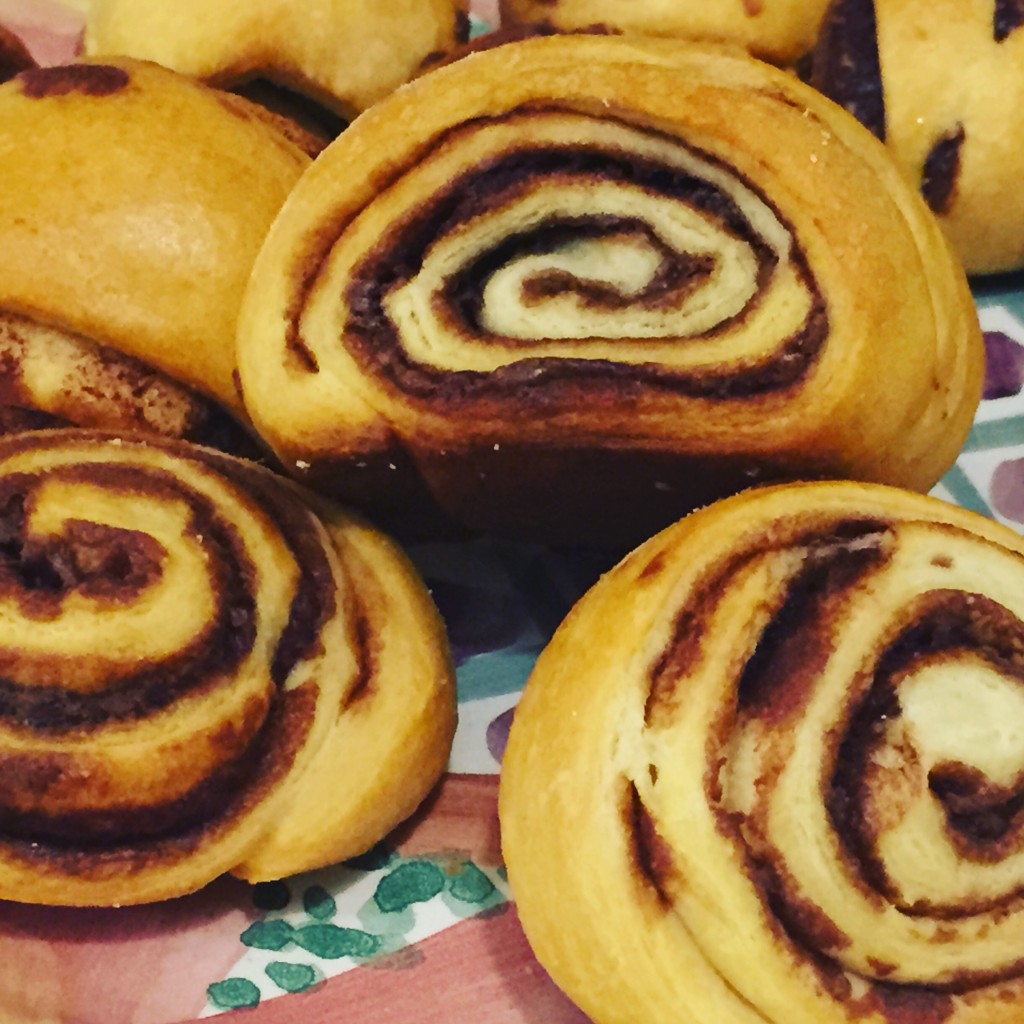 A recent trip to Turkey boasted markets overflowing with the most beautiful arrangements of fruits, spices and nuts. We couldn't seem to eat enough of them. Ironically, most everything can be found in the states.   However, our favorites abroad were the insanely fresh Turkish delights in all colors and flavors as well as the variety of creamy spreads, from Hummus to Hazelnuts.
While we continue to eat our Turkish delights sparingly, we love to incorporate our hazelnut spread on everything from sliced strawberries and apples to crepes and waffles. Their delicately nutty flavor combines perfectly with any puffed pastry or fruit. In fact, my children prefer hazelnut spread over melted chocolate.
With the holidays on the horizon, we're canvassing our large recipe database to select those that will don that coveted spot on our Thanksgiving or holiday tables. For desserts, I was searching for items that taste "festive"- rich and inviting, with robust chocolate and nutty flavors.
I decided to make Hazelnut Spread Pinwheels. These treats are ideal for any party atmosphere. They're two-bite finger food that tastes just as good freshly-baked as they do days later. In fact, the pinwheels compliment any dinner, lunch or brunch and guaranteed, your plate will be empty.
These baked goods are very easy to make, requiring only a few ingredients (all of which you'd find in your stocked fridge or pantry). In fact, it's a fun activity for children (of all ages) to get involved in the assembly it's a virtual art project –requiring very little culinary skill.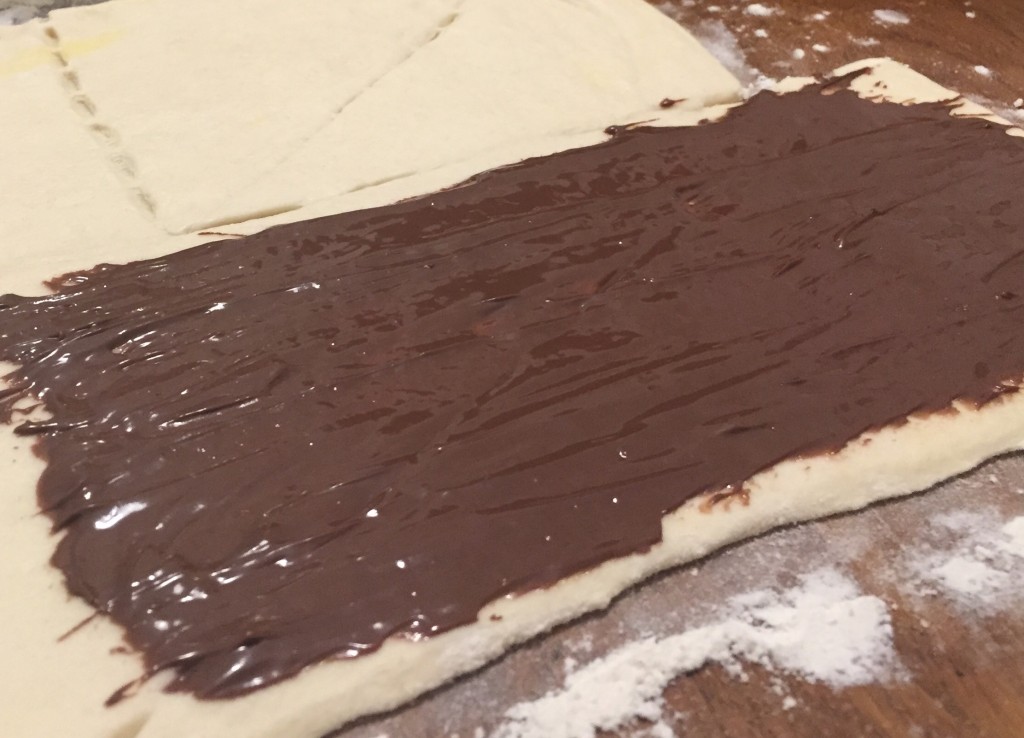 For the dough, we used crescent rolls (it's what we had in the fridge) and Almond Milk for the coating (little sweeter than milk and we have some minor dairy issues). Feel free to substitute the pastry dough for prepared cookie dough if you're looking for a sinfully sweet dessert versus a bread based treat. Either way it's prepared, you won't regret one single bite.
And, if you're crazy about your hazelnuts too, definitely fill out the Hazelnuts from Turkey Falling for Hazelnuts Sweepstakes entry form for a chance to win the grand prize of $500.
GOOD LUCK AND HAPPY EATING.
Disclaimer:  I was compensated by the Turkish Hazelnut Promotion Group for writing this post, however, all opinions expressed are, as always, my own.  I LOVE HAZELNUTS.
Hazelnut Spread Pinwheels
makes 12-18 pinwheels
Ingredients:
1 puff pastry sheet, thawed (or crescent rolls)
1/4 cup hazelnut spread
milk
superfine sugar
Instructions:
Position rack in center of oven and preheat to 400°F.
Roll out the puff pastry until its is totally even,. Spread a thin layer of the hazelnut spread evenly overtop the pastry.
Roll one of the long sides of the pastry towards the other.  Make sure to pinch the seem if the pastry to seal it off.
Carefully slice the pastry into 1/2 inch thick rounds. Using a basting brush, coat the rounds with milk and then sprinkle with some superfine sugar.
Assemble rounds on non-stick baking sheets making sure to space them at least1 inch apart.
Bake 1 sheet at a time until pastries are golden brown, approximately 14 minutes.
Move pastries to rack and let cool.
Enjoy!