I recently traveled to Panasonic's Headquarters to learn about (and to test run) their myriad kitchen appliances.
From the Panasonic Microwave with its inverter technology: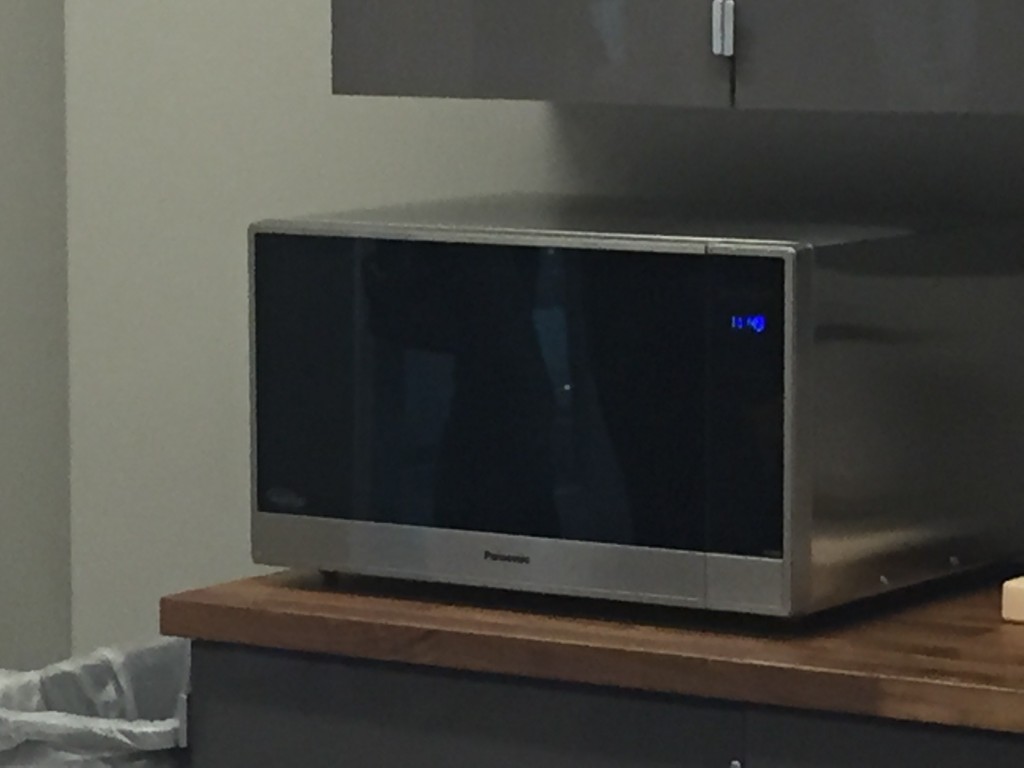 to the Flash Xpress Toaster Oven (that doesn't require any preheating):
we witnessed an entire holiday meal come together in the blink of an eye.
I especially fell in love with the Panasonic Blender with its electrostatic touch sensor, 10-speeds, six preset menus, and its ice jacket accessory (perfect for smoothies in the summer).
Of course I immediately started scheming the recipes create with it.  Lucky for me, thanks to #Panasonichome, I got to take a blender so my culinary fantasies could turn into a reality!
As well all know, holiday time is synonymous with plentiful eating and merriment.  As such, our waistlines can take a real beating. The abundance of rich sauces and sinfully sweet desserts no-longer seem to be an add-on but, a MUST, in the name of the holidays!
Believe it or not, we CAN celebrate without compromising our diets too.
With my new blender, I wanted to recreate our favorite dish, one of Mom's celebrated meat recipes that always receives accolades whenever it's served.
This meat dish isn't swamped in thick salty gravy or creamy sauces, it's actually coated in a dry-mustard marinade that has fewer calories but, doesn't sacrifice flavor and taste in the process. With only a few ingredients (all of which you should have in your well-stocked pantry- save the Dry Mustard) you can whip up a batch of the marinade in your Panasonic blender in mere minutes.  And, to be honest, it's the marinade that sets this recipe apart from the rest.
Then, it's just up to your local butcher to sell you an appropriate cut of Flank steak and you're set.
After a few hours of marinating in your refrigerator, and only 20 minutes of broiler time, you will have a meat dish that is guaranteed to turn heads.  It's rich in flavors but, won't leave you loosening your belt wishing you didn't have that second (or third) helping.
And, the marinade can be frozen and stored for months.
You must try this.  It's a crowd-pleaser!
Oh, and check me out.  I was on the big screen in Times Square.  Thank you #Panasonichome: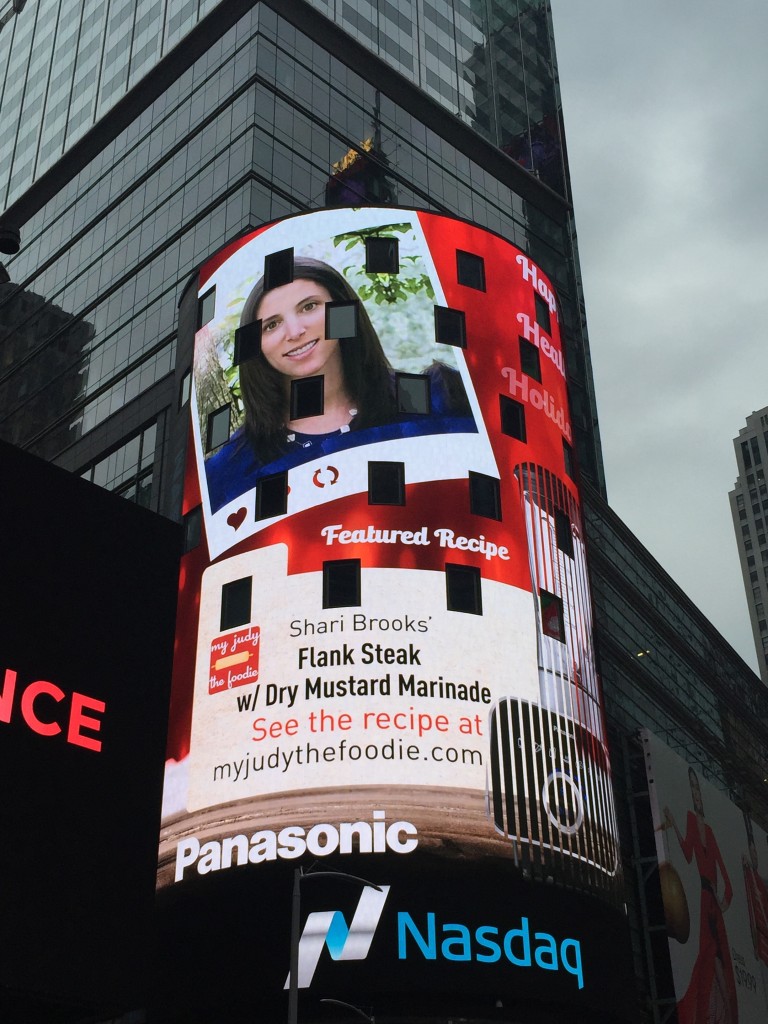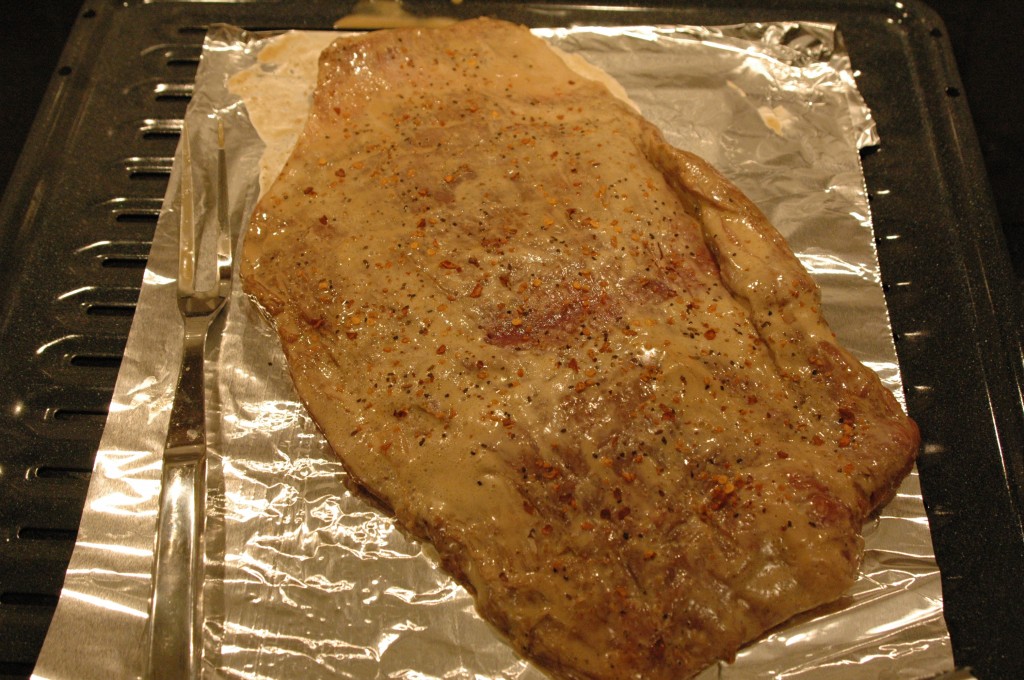 Flank Steak w/ Dry Mustard Marinade
makes 6-8 servings
Ingredients:
½ cup lemon juice
1½ cups oil
½ cup Red Wine vinegar
¾ cup soy
1 garlic clove
¼ cup Worcestershire sauce
2T dry mustard
1½ t. parsley
1t pepper
Instructions:
Place all ingredients in a Panasonic blender and mix thoroughly.
Place marinade and Flank steak* in Ziploc bag and refrigerate from 2 to 24 hours.
Broil Flank steak for about 20 minutes (steak will significantly shrink in size).
Heat up extra marinade and serve on the side.
Place extra marinade in freezer— should keep for months!
*ask butcher to weigh based on per person.
Disclaimer: I received a Panasonic Blender for personal use.  All opinions expressed in this post are, as always, my own!