Since I faced my eggplant fears two weeks ago in the kitchen, I was inspired to make my first batch of Eggplant Parmesan for the kids last night.
When I posted a picture of the eggplant slices on Instagram- highlighting the importance of salting the slices prior to baking to remove the excess water- many people were surprised I didn't know that trick of the trade.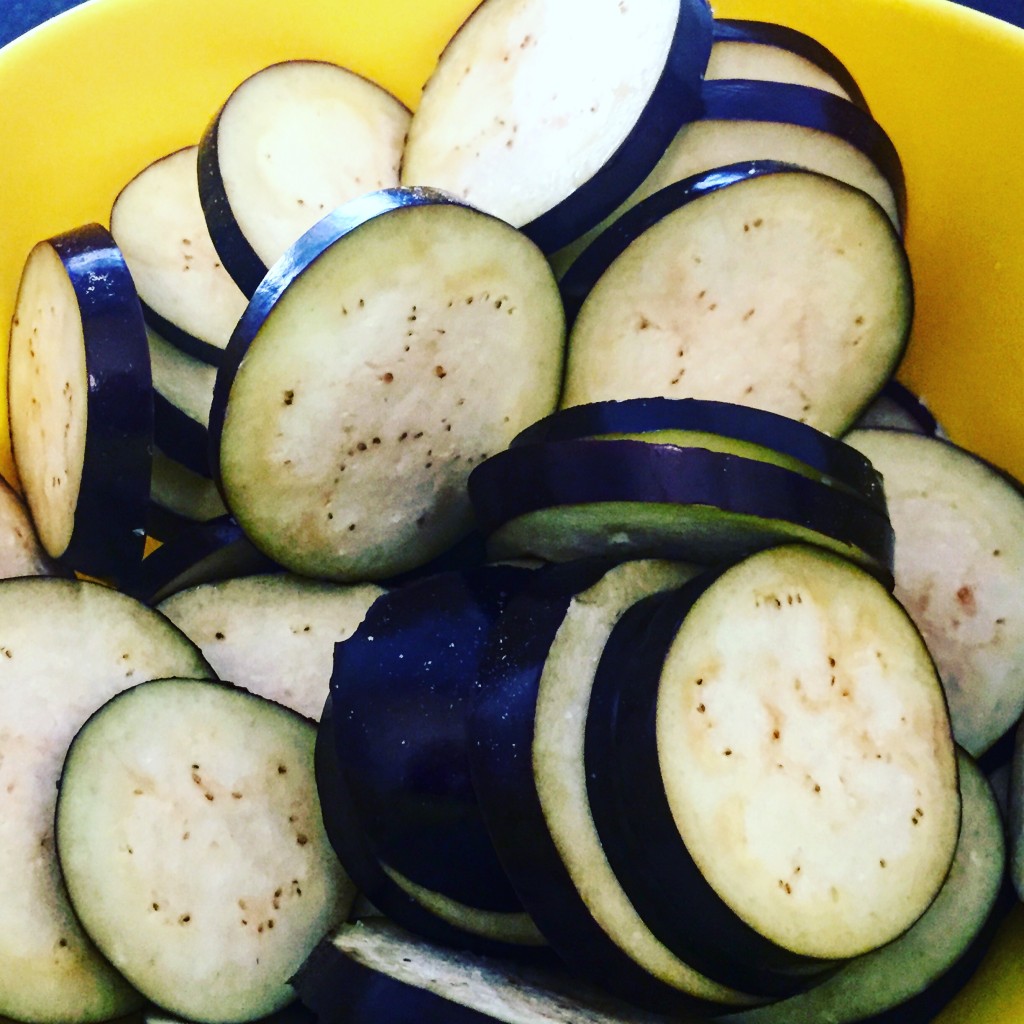 I'm not ashamed. I'm loving that no matter how much time one spends in the kitchen, there's always a teachable moment with every single ingredient, every single recipe–you never stop learning and growing!
When I chose this recipe, I knew I was starting with an advantage.  After all, my kids love Chicken Parmesan and with the roasted eggplant dish served last week, they gave my two thumbs up.  So obviously, the marriage of the two would be another hit.
This recipe is very similar to my Chicken Parmesan, except the meat is swapped out for the flesh of the eggplant.
It's crucial that you properly bread your eggplant slices and bake them in the oven for approximately 5 minutes— I'm avoiding the traditional method of frying the slices on the stove top in olive oil.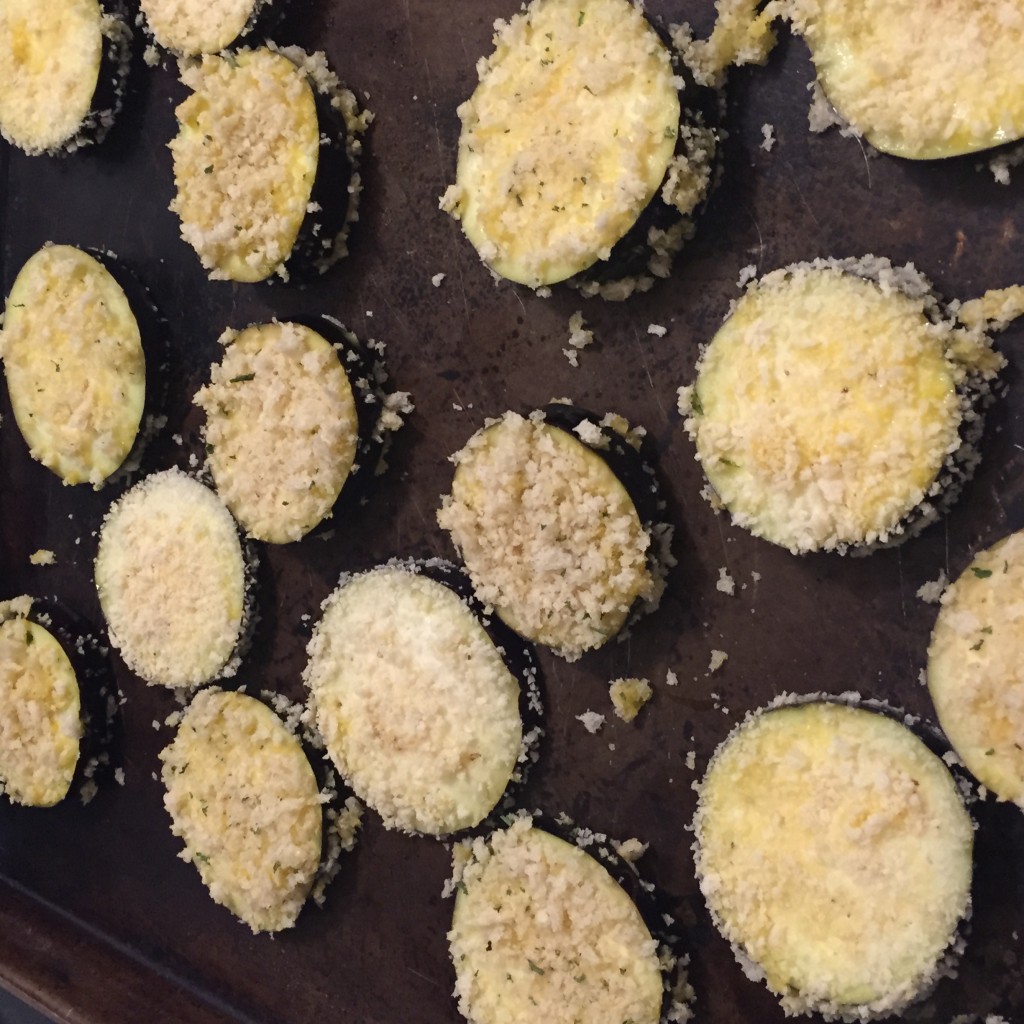 After approximately 35 minutes in the oven, you'll have yet another healthy alternative to the beloved chicken dish.
Enjoy!
Eggplant Parmesan
adapted from All Recipes
serves 5-6
Ingredients:
3 eggplants thinly sliced (if you use baby eggplants you'll need 5-6)
2 eggs, beaten
3 cups Italian Panko bread crumbs
5 cups spaghetti sauce (more or less depending on how much sauce you'd like)
1 16 oz. package of mozzarella
1/2 cup grated Parmesan cheese
dried basil and salt and pepper to taste
Instructions:
Preheat oven to 350 degrees F.

Dip eggplant slices in egg, then in bread crumbs. Place in a single layer on a baking sheet. Bake in preheated oven for 5 minutes on each side.

In a 9×13 inch baking dish spread spaghetti sauce to cover the bottom. Place a layer of eggplant slices in the sauce. Sprinkle with mozzarella and Parmesan cheeses. Repeat with remaining ingredients, ending with the cheeses. Sprinkle basil and salt and pepper on top.

Bake in preheated oven for 35 minutes, or until golden brown.

Enjoy