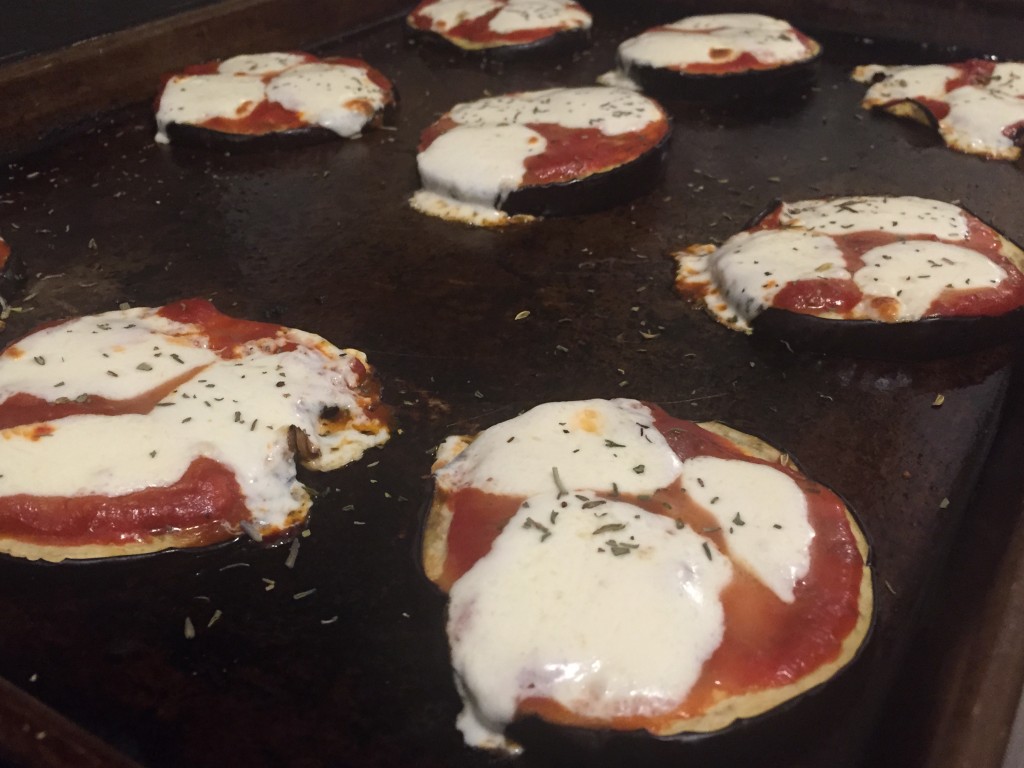 My kids have discovered a taste for eggplant in the last few months so I figured, why not try Eggplant Pizza?
At the very least, it's an easy way to cut down carbs and, without the traditional pizza crust, you are increasing your daily vegetables while lowering your simple sugar intake.
So, use this recipe as another easy method to get some help from your kids in the kitchen with meal prep too.
Remember, when you're working with eggplant, you must salt your pieces and let them sit for approximately 25-30 minutes to help remove the moisture.  This will make all the difference when you're roasting.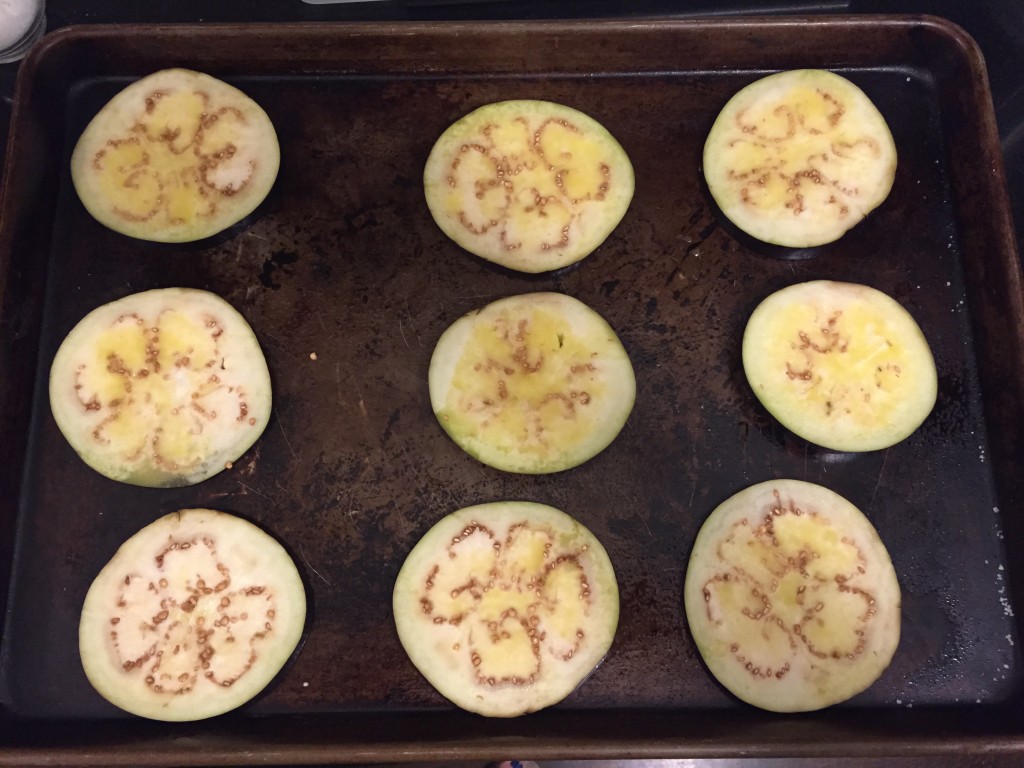 Then, after some oven time, the actual "pizza" assembly begins (which is where my kids helped).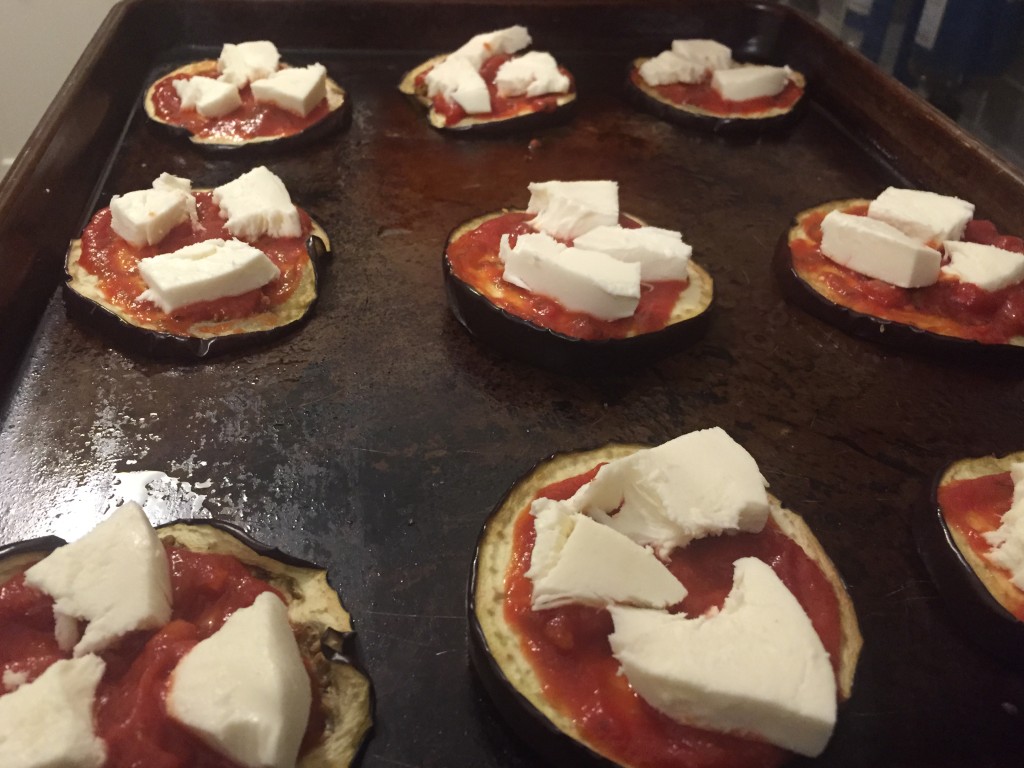 Simply baste your slices with tomato sauce, add some fresh mozzarella cheese and put them in the oven to broil for five minutes.
Voila, you've got individual "slices" of eggplant pizza to share and enjoy!

Eggplant Pizza
Author:
Shari Brooks - adapted from Tip Hero
Prep time:
Cook time:
Total time:
A healthy spin on the traditional pizza
Ingredients
1 8 oz. eggplant
1 tablespoon salt
2-3 tablespoons olive oil
1 small jar of tomato sauce
1 cup fresh mozzarella cut into small slices
Instructions
Preheat oven to 375 degrees F.
Slice eggplant into ¾" thick slices.
Place eggplant slices on a double layer of paper towels, sprinkle both sides generously with salt. Let eggplant sit for 30 minutes to draw out the liquid.
Wipe the eggplant slices dry and remove most of the salt with a paper towel, after 30 minutes. Spray a sheet pan with oil and place eggplant slices on it.
Brush tops of the eggplant with olive oil. Roast eggplant for about 25 minutes, remove from oven and set temperature to broil.
Spread sauce evenly over the tops of each eggplant slice. Top with 3-4 slices of mozzarella cheese.
Place sheet pan under the broiler and broil for 5 – 6 minutes or until the cheese has melted and started to brown.
Serve hot!
Notes
Feel free to add any additional seasonings or toppings. We made a second version with kale leaves and basil.