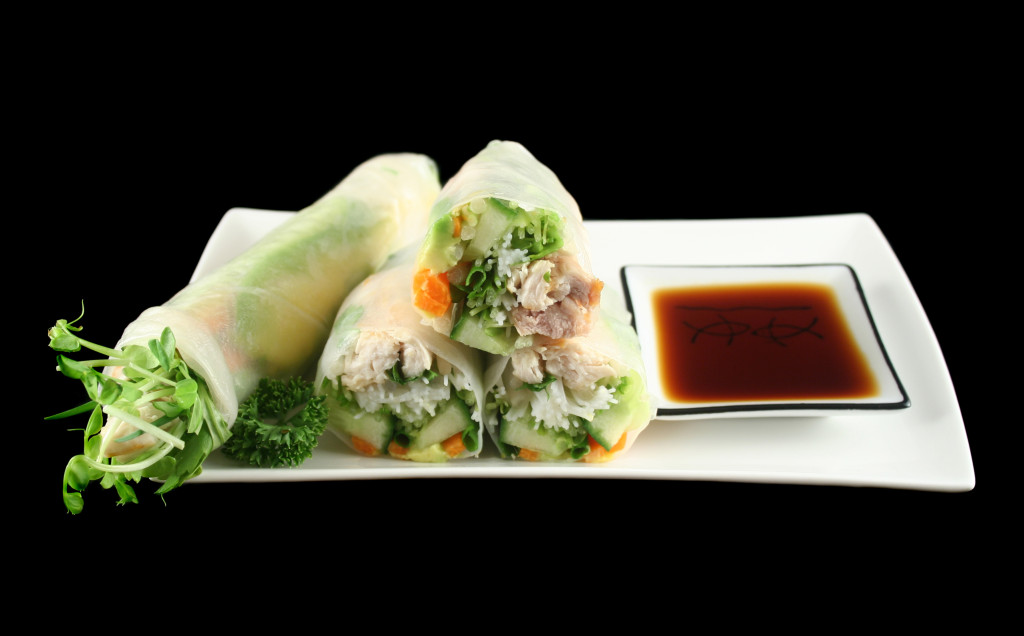 My family just got back from an unforgettable trip to Southeast Asia.
We have very dear friends who relocated to Hong Kong so that was the impetus to setting our sights eastward. Then we decided to tack on 3 more countries to our southeast Asian adventure, not knowing if and when we'd ever get to that part of the globe any time soon as it seems our schedules continue to get overrun by our kids' activities. Lucky for us, our children are terrific travelers, interested in the sights and the delights of any foreign place.
I always say, you can visit a city, stay in a hotel, and hit the must-see sights but, never truly experience the culture of the city. To me, getting an authentic taste of a new area involves traveling down the roads less traveled.
One of the most memorable parts to our very action-packed itinerary was venturing into a small town called Bac Ninh, located about 30 minutes outside of Hanoi, Vietnam. We went into the homes and talked to the locals (via a guide) and learned about the daily life in a small town village.
We also learned how to make rice paper, the paper used as the liner for the ubiquitous spring rolls throughout Vietnam.
While many businesses have modernized machines to bulk manufacture the paper, in Bac Ninh the residents make each piece of paper by hand. The ingredients of the rice paper are simple and include white flour, salt, and water that is then pressed and heated and then hung up to dry for a few hours.
We each took our turn at making a few pieces of paper and then enjoyed a home-cooked meal inside a local's home— complete with fresh and fried spring rolls.
At a later stop, we attended another cooking demonstration where we learned how to effectively assemble the rice paper with the various fillings!  We ate some version of spring rolls at almost every lunch and dinner throughout Vietnam and Thailand and Cambodia.
It's safe to say that we will never look at another spring roll without thinking about our own experience that one rainy morning in the countryside outside of Hanoi.
And, we'll forever savor every bite.
Hope you enjoy !
(PS -the photo above is non-vegetarian and contains slices of chicken).

Vietnamese Spring Rolls
Author:
adapted from All Recipes
Prep time:
Cook time:
Total time:
Refreshing vegetarian spring rolls that are a healthy alternative to the fried variety!
Ingredients
2 ounces rice vermicelli
8 rice paper wrappers
1½ tablespoons chopped basil
3 tablespoons cilantro
3 tablespons mint leaves, finely chopped
4 teaspoons fish sauce
¼ cup water
2 tablespoons fresh lime juice
1 clove garlic, minced
2 tablespoons white sugar
½ teaspoon garlic chili sauce
3 tablespoons hoisin sauce
Instructions
Bring a medium saucepan of water to boil. Boil rice vermicelli 3 to 5 minutes, or until al dente, and drain.
Fill a large bowl with warm water.
Dip one wrapper into the hot water for 1 second to soften. Lay wrapper flat.
In a row towards the base of the wrapper place a handful of vermicelli, basil, mint, cilantro and lettuce, leaving about 2 inches uncovered on each side.
Fold uncovered sides inward, then tightly roll the wrapper, beginning at the end with the lettuce. Repeat with remaining ingredients.
In a small bowl, mix the fish sauce, water, lime juice, garlic, sugar and chili sauce.
In another small bowl, mix the hoisin sauce and peanuts.
Serve rolled spring rolls with the fish sauce and hoisin sauce mixtures.
Notes
The fish sauce, rice vermicelli, chili garlic sauce, hoisin sauce, and rice wrappers can be found at any Asian food market.

To add crunch to the rolls, sliced carrot or jicama or even daikon can be used.

For non-vegetarian rolls, you can use large de-veined shrimp cut in half, chicken, beef or pork.