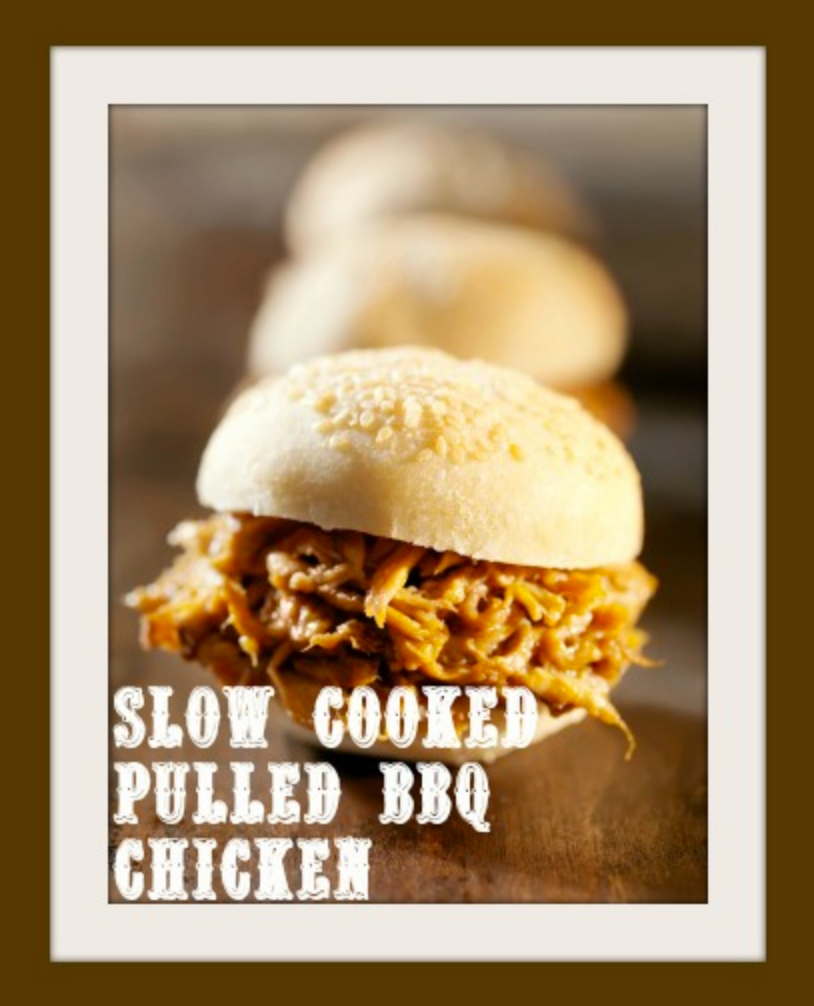 Hosting a Super Bowl viewing party should be easy. They're unpretentious, casual parties where  (it might be the only time) you can serve a bevy of not so healthy appetizers–from Buffalo wings to cheese balls–relatively guilt-free.
This party isn't about cooking up the latest culinary trends on your best china. Rather, it's a night overflowing with plain and simple portable dishes since it's assumed that the television (not the food) is the focal point of the evening. Cooking a dish in a slow cooker for your Super Bowl party is wise way to go. It avoids keeping you locked in the kitchen all night. And, if you're bringing a dish to a party, the portability of this slow cooker allows the freshly-cooked dish to be transferred from one kitchen to another, hassle-free, with no mess!
Aside from the traditional Super Bowl finger foods that leave your stomach begging for substance (chips and salsa, cheese spreads, and pigs-n-blankets) I'm always looking for a main course option, besides pizza, that's easy to serve and equally tasty.  A Super Bowl main course should be perfect for a buffet-style meal. Because, let's be honest, nobody is going to want to sit down at a table and eat a civilized meal when they can be eating (and screaming) at the television.
I love featuring this tasty recipe Slow Cooked Pulled BBQ Chicken.
It only requires a few basic ingredients that you should have in your stocked pantry and fridge.  However, I didn't have any good BBQ sauce and it's the sauce that truly dictates the flavor to this dish.  Luckily, I found my my favorite sauce in stock, Stubb's–it's not too smoky, has a little bit of tang, and isn't soo thick that you can't find your meat.
All that's required of you, the cook, is shredding the cooked chicken breasts and adding BBQ sauce; the hard work is up to your slow cooker. That's it!  No culinary skill required— my favorite type of recipe.
ENJOY.  And, may the best team wine.
Super Bowl: Pulled Chicken Sliders
Prep time: 5 mins
Cook time: 5 hours
Total time: 5 hours 5 mins
Tasty slow-cooked chicken ideal for sliders or sandwiches or without the bread at all!
Ingredients
2 pounds boneless, skinless chicken breasts
1 cup sweet onions diced
2 cups of your favorite barbecue sauce
2 tablespoons brown sugar
1 tablespoon Worcestershire sauce
2½ tablespoons cornstarch
2 tablespoons chicken broth
Instructions
Carefully lay out raw chicken breasts in slow cooker. Preferable to use a 6-quart cooker. If smaller cooker, it's ok to overlap chicken breasts.
Dice sweet onion by hand.
In a medium bowl, whisk together the barbecue sauce, sugar and Worcestershire sauce. Pour the sauce over the chicken and sprinkle onions over top.
Cover and cook on low for 4½ hours.
After allotted time, place slow cooked breasts onto cutting board and use two forks to shred the chicken. If cooked long enough, the chicken should shred very easily.
In a small bowl, mix cornstarch and chicken broth. Stir it into the sauce in the slow cooker.
Cover and cook on high until the sauce is thickened (approximately 15 minutes).
Return the shredded chicken to the thickened sauce in the slow cooker and completely cover with sauce.
Cover and continue cooking on low for 45 minutes.
Feel free to add in generous amounts of BBQ sauce.
Serve immediately and ENJOY! Chicken is best served on a bun but is just as tasty plain.
Notes
Make sure you don't overcook your chicken. As I've learned the hard way, white meat tends to dry up very quickly in the cookers. So, keep an eye out. While this particular recipe calls for 4 ½-5 hours of slow cooking, you should err on the safe side and underestimate the cooking time before you shred the chicken. You'll want to take advantage of the time allotted to marinate the cooked shredded meat in the additional BBQ sauce and corn starch.
3.5.3226