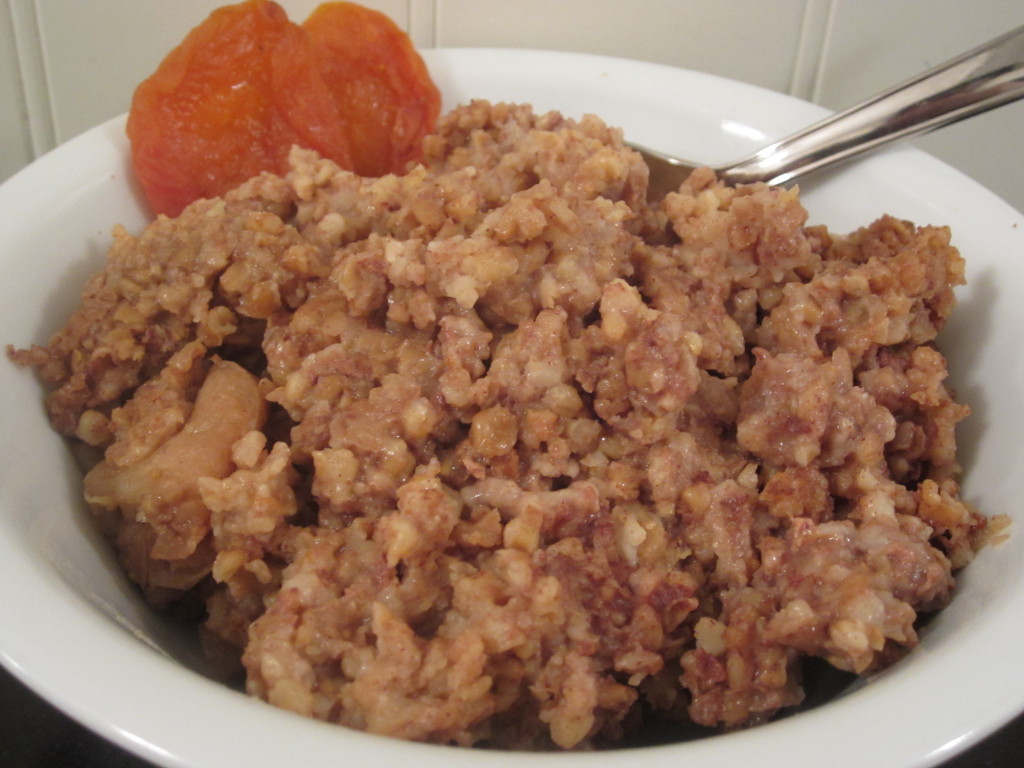 I have been a Quaker Oats Instant Oatmeal consumer for most of my life – starting in grade school, throughout college, in my modest post college years, and most recently, as a crazed parent looking for a quick breakfast fix for my kids.  But, when I purchased my slow cooker two months ago, my whole outlook on breakfast oatmeal changed.  I was determined to finally slow cook steel cut oats.  And so began another very steep learning curve, this time, surrounding the world of oats.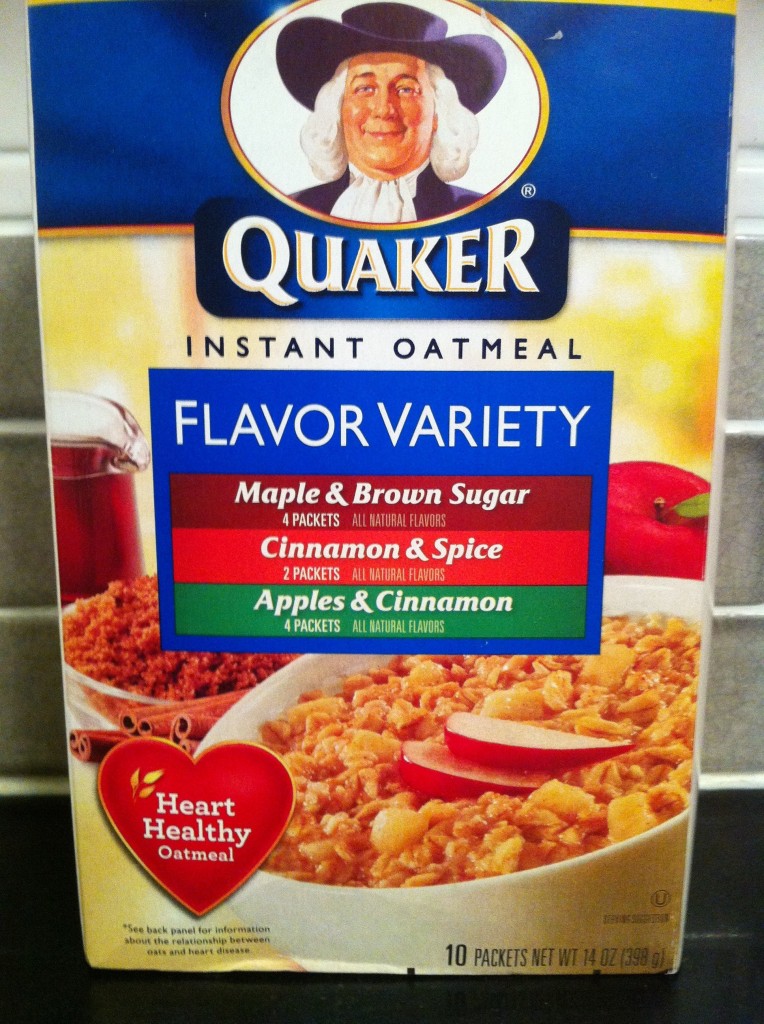 My go-to instant breakfast since my youth
Did you know that oats are part of American History?  Apparently, George Washington was said to have sowed 580 acres of oats in 1786.  Unfortunately, the oats of modern day are much more processed than their ancestors from the 1700's.  However, Steel Cut Oats are the healthy, unrefined form of oats that aren't sold with added sugar or artificial coloring and flavoring like its sibling, Rolled Oats.  They're whole grain groats (inner portion of the oat kernel) which have been cut into only 2 or 3 pieces by steel rather than being rolled.  Because of this, Steel Cut Oats take longer to digest and therefor create less of an insulin response (which is good).  They're an amazing source of complex carbs (this is also good) and soluble fibers (yup, good too). Despite their heightened nutritional benefits, Steel Cut Oats are most commonly known as the "oats that take forever to cook."  And, for anyone harried with kids, to spend time cooking them seems downright inconvenient.
But, all you need is just a smidgeon of planning.  I promise it's worth it, nutritionally and from a pure taste perspective.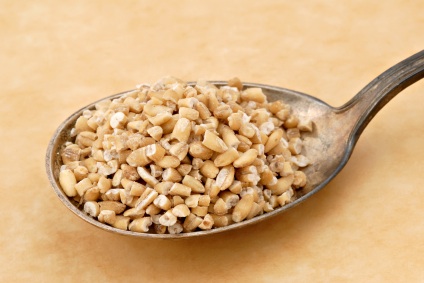 Spoonful of organic steel cut oats
Steel Cut Oats is oatmeal at its very best.  The nutty flavor is unparalleled, as is its risotto-like texture, especially when slow-cooked overnight.
I know what you're thinking. If you have a Trader Joe's near you, their Quick Cook Steel Cut Oats are tasty and you can cook them on the stove top or in the microwave in 8 minutes.  And, Trader's Joe's also sells a Frozen Steel Cut Oats package where you get two pucks of cooked-then-frozen steel cut oats that you can defrost and cook in under 3 minutes.  But, I promise, the taste just isn't the same.  There's something to be said for being invested in your food and actually taking the time to cook it.  Waiting for Steel Cut Oats to cook on the stove top for 20 minutes during the early morning rush when everyone is trying to get dressed and prepared for the day isn't relaxing to me.  I'd rather know that, when everyone is ready and at the table, all I have to do is lift off the lid to the slow cooker and I've got a fresh, voluminous bunch of oats ready to be served.
I say screw the pre-packaged oats and purchase them from bins where you can actually designate the quantity you want so you're charged by weight.  If you don't have a gourmet food store near you, they're also available in health food stores in the bins that look like they contain dog/gerbil food. Yesterday I went around to the local markets determined to create a steel cut oats price chopper comparison. I know, sounds fun, right?  Most of the time, with pre-packaged oats, you'll be paying for the branding and packaging and can spend upwards of $1.00 more per pound!  The well-known Red Mill brand of Steel Cut Oats is $2.46 per pound versus Fairway's self-serve Organic Steel Cut Oats which list at $1.49 per pound.  And, while Trader Joe's Frozen Steel Cut Oats sounds so easy, they're still $1.59 pound.  So, why not make an economical choice too?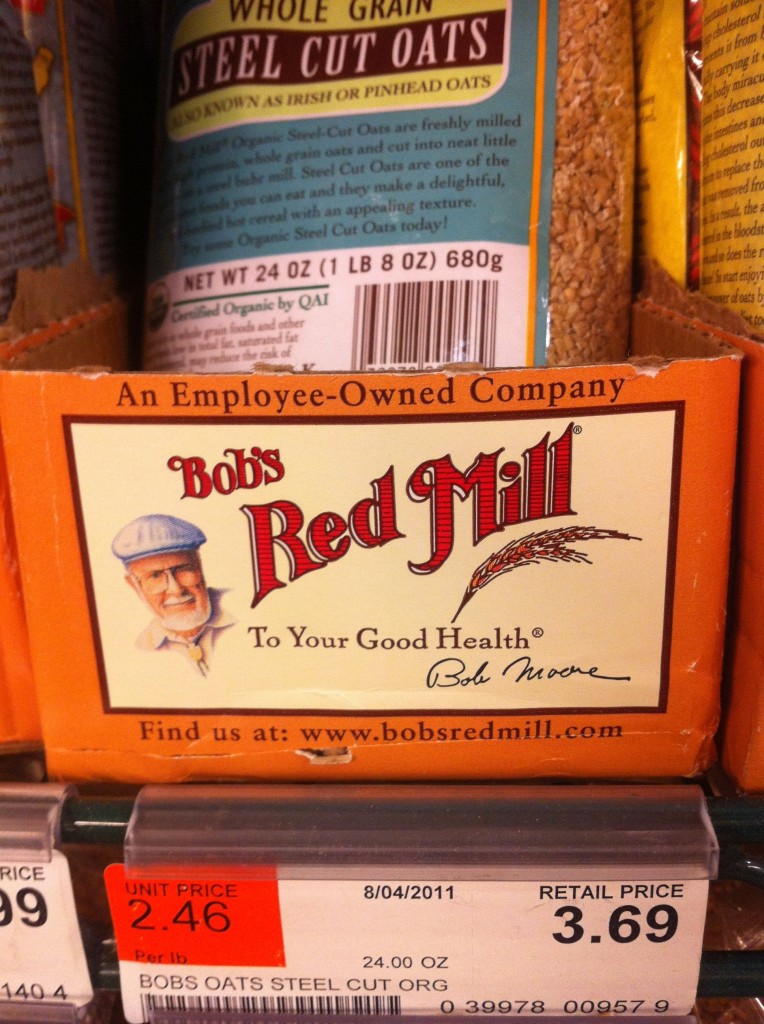 Don't get caught up in branding/packaging.  This is $1 more per lb than the bins
Steel Cut Oats from the bin – just as tasty and much more economical too!
 And, with your slow cooker, there's literally nothing involved with cooking the oats.  Most likely you'll already have the ingredients in your pantry or fridge (milk, water, brown sugar, butter, oats, cinnamon, apples).  Just dump everything in the slow cooker before you go to bed and in the morning, you'll awake to the aromatic smells of the cinnamon and apples and fully-cooked oats.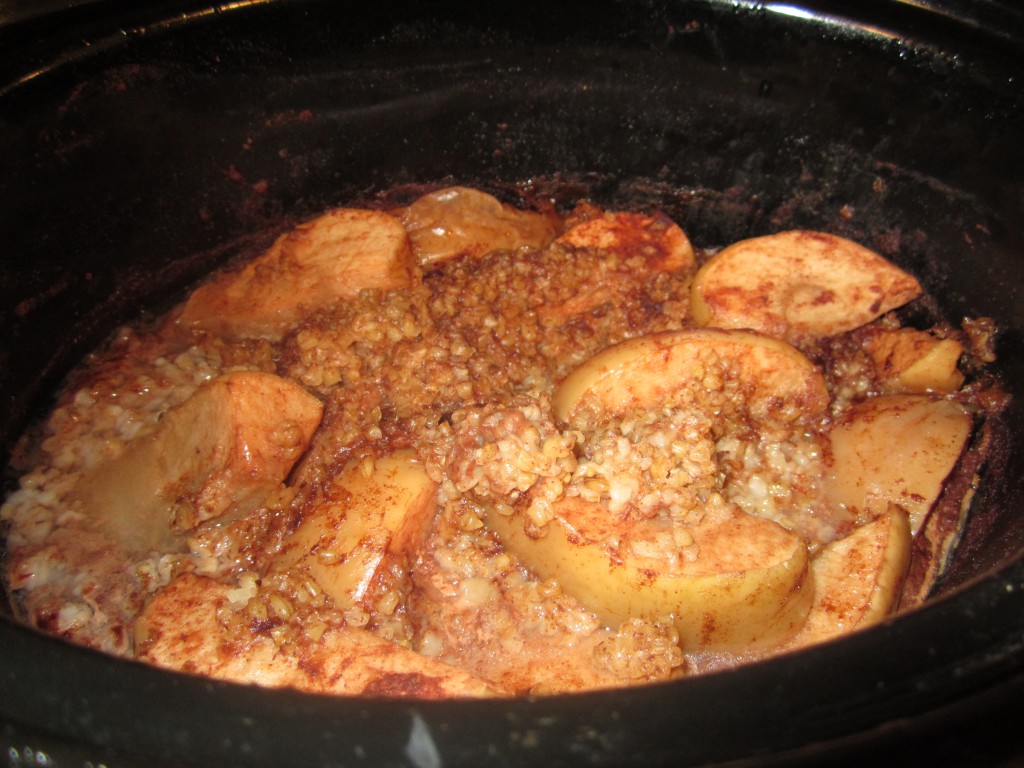 Looks like mush but tastes like heaven!  Steel Cut Oats cooking in the slow cooker.
Add any toppings desired (blueberries, bananas, more cinnamon or sugar) and you've got a very hearty, high-fiber, nutritious, hassle-free meal for your family.  Any leftovers? Throw it in the fridge and reheat and serve for the next couple days.  I did.
In fact, I served it for breakfast yesterday morning, and for our Wednesday night Breakfast-for-Dinner Night!
Try it.  You won't be disappointed.
Slow Cooked Steel Cut Oats (adapted from For the Mommas)
Serves 5-6
Ingredients:
1 cup uncooked steel cut oats
2 medium apples cored, cut into small pieces (either with peel on or off)
1 1/2 cups of water
1 1/2 tablespoons of cinnamon
1 1/2 cups of milk
1 teaspoon of honey
3 tablespoons of brown sugar
1 tablespoon butter
1/4 teaspoon salt
Instructions:
Spray your slow cooking with non stick cooking spray.
Combine all ingredients in the slow cooker and stir.
Cook for 7 1/2 hours on the low setting.
Enjoy
Notes:  Feel free to alter the amount of brown sugar, cinnamon, and honey.  I actually added two teaspoons of honey and only added in 1 tablespoon of brown sugar.  When finished, I served the oats with dried apricots and blueberries but really, any fruit topping would taste great.  For the apples, I used Rome apples since they bake well for long periods of time. Place left overs in the fridge and reheat in microwave 1 1/2-2 minutes, stirring halfway through.  When reheating, I also added 1/4 cup of milk to the oats.
Also, check out the My Judy the Foodie Store where you can purchase a slow cooker!  A % of the proceeds will be donated to breast cancer research.  Go on, click over!