It's HOT.  No one wants to spend time in the kitchen with the oven on.
Instead, making refreshing, easy dishes that utilize the fridge and freezer are the ideal choices to help beat the heat.
To cool down, grabbing a popsicle or scooping out some ice cream have always been our default treats.
The definition of ice cream in the dictionary is much more involved:  a frozen dessert usually made from dairy products, such as milk and cream, and often combined with fruits or other ingredients and flavours. Most varieties contain sugar, although some are made with other sweeteners. In some cases, artificial flavourings and colourings are used in addition to, or instead of, the natural ingredients.
What if you learned that you could make your own version of "ice cream" using JUST ONE INGREDIENT?
No joke.
All you need are some FROZEN bananas!
Between all the smoothies we're making with our new mixer and the many loaves of mom's Banana Chocolate Chip Bread, we've got plenty of bananas on hand on any given day.
Just place your frozen bananas in your blender, hit BLEND, and within 1 minute, you'll have your version of Banana Ice cream.
The consistency of your frozen banana treat creamy, rivaling many other ice creams.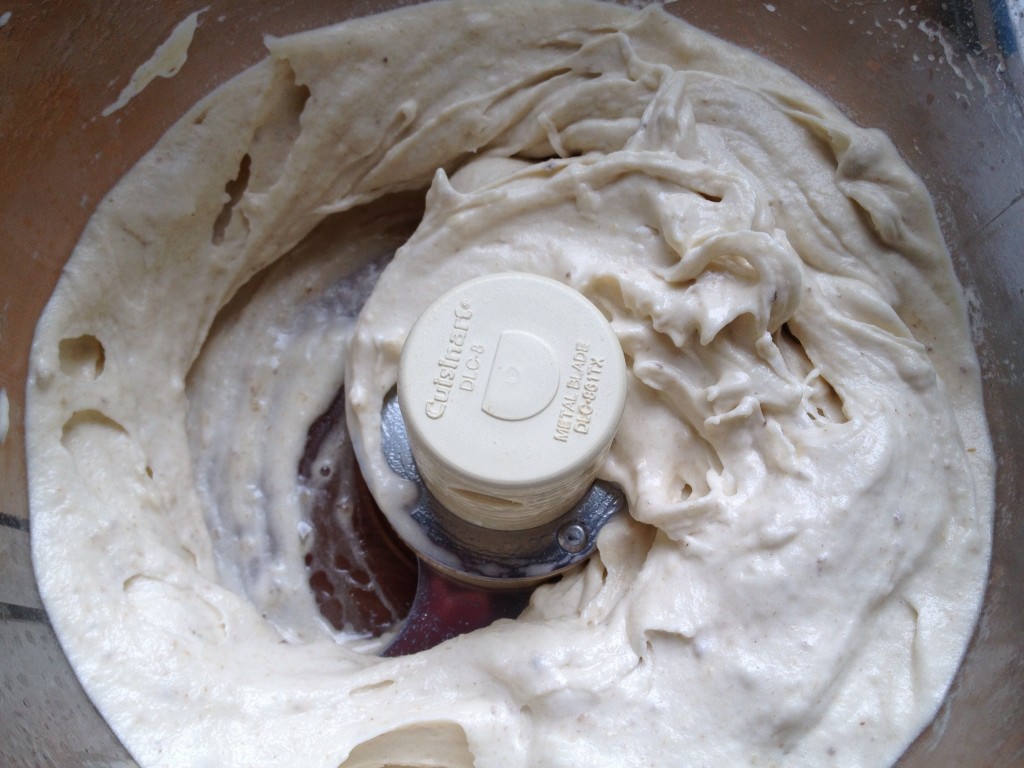 Creamy frozen banana ice cream
You can scoop it up and dress it up with any other toppings: sprinkles, fruits, chips.  Whatever.
One taste and we decided we didn't need any additional treats….it's good enough PLAIN.
Enjoy.
Banana Icecream
makes 1 serving
Ingredients:
Instructions:
Blend frozen bananas in mixer until the consistency of creamy ice cream.
Add toppings and enjoy.