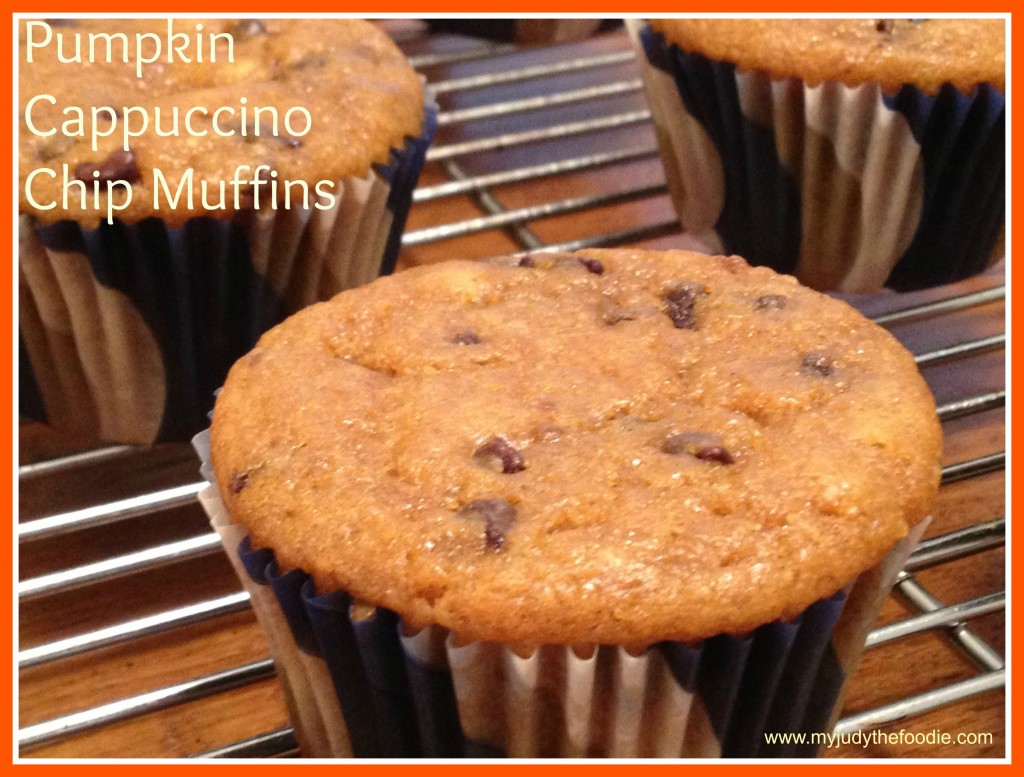 Yay!  It's my favorite day of the month, I get to reveal my Secret Recipe Club assignment for September.
I'm honored to be a part of this diverse international group of food bloggers.  In case you forgot, everyone in the Secret Recipe Club gets "assigned" a blog from which we are supposed to pick a dish to cook.  But, it's all done in secrecy.  It isn't until the ultimate reveal day (today) that everyone showcases the dishes and discovers who's been their secret foodie link.  This club has provided me valuable exposure to blogs I might not otherwise encounter.
My assignment this month, Inside BruCrew Life.  I have been following Jocelyn's blog for over a year.  I've oogled at her gorgeous food photography. I've salivated at her recipes, and I've ear-marked many sweets I'm going to make for my family.  How can you not love a blog whose tag line is "Bake. Eat. Repeat?"
It's quite serendipitous I was assigned Inside BruCrew Life.  Not only did I discover amazing unique sinfully sweet recipes my kids will adore: Banana Nutella Quesidilla, Avocado, Avocado Chip Icecream but, I was also reintroduced to the most diverse variety of my childhood fave: Whoopie Pies.  From Banana Coffee Whoopie Pies  to Biscoff Whoopie Pies to Blueberry Whoopie Pies to Butterfinger Whoopie Pies to Butterscotch Pumpkin Whoopie Pies, I felt like I died and went to Whoopie heaven.  And, don't worry, if Whoopies aren't of interest, there's a plethora of sugary categories – Brownie Bites, Cheesecakes, Cupcakes, Popcorn, Fudge, Rice Krispie Treats, Donuts, Scone – all with easy-to-read directions and professional quality photos.
Although it wasn't an easy choice, I decided to make Jocelyn's Pumpkin Cappuccino Chip Muffins to celebrate fall. My kids LOVE pumpkins and spice and chocolate so I made the muffin baking our Saturday morning activity.  The recipe is easy enough for my 10 year old to follow on her own.  My 7 year old was assigned to fill the muffin tins with the wrappers and help fill the tins with the batter.
I used organic, canned pumpkin (because we haven't hit the pumpkin patches yet) and I opted for one packet of Starbuck's Pumpkin and Spice flavored Via.
Be careful, if you're not a coffee drinker (like me), these muffins will be your daily caffeine dose for the day.
While baking, our kitchen wafted with the most welcoming pumpkin spice smells of fall.  In under 30 minutes, we had baked trays full of mini and large Pumpkin Cappuccino Chip Muffins.  While we decided to freeze most of them for a party later this week, we couldn't help eating, one or two (or three) a piece.
They're just that good.
Inside BruCrew Life is now bookmarked on my computer.  I'll be accessing this site whenever I need an awesome recipe to satisfy my sweet tooth.
You should too.  Enjoy!
Pumpkin Cappuccino Chip Muffins
yield- 24 muffins
Ingredients:
2 cup flour
1 cup sugar
3 tsp. baking powder
1/2 tsp. salt
1 c. milk
2 eggs
1/2 c vegetable oil
1 packet Starbucks VIA (Pumpkin Spice)
1 cup mini chocolate chips
1 cup canned pumpkin
2-3 tbsp. sour cream
4 tbsp. extra flour
1 1/2 tsp. cinnamon
Instructions:
Preheat oven to 350.
Line muffin tins with cupcake liners.
Mix together dry ingredients.
Add wet ingredients and stir until combined. Do not over stir, batter should be lumpy.
Add the chocolate chips.
Fill muffin liners 2/3 full.
Bake for 25 minutes or until muffins spring back when touched.
 Cool on wire rack. Enjoy!