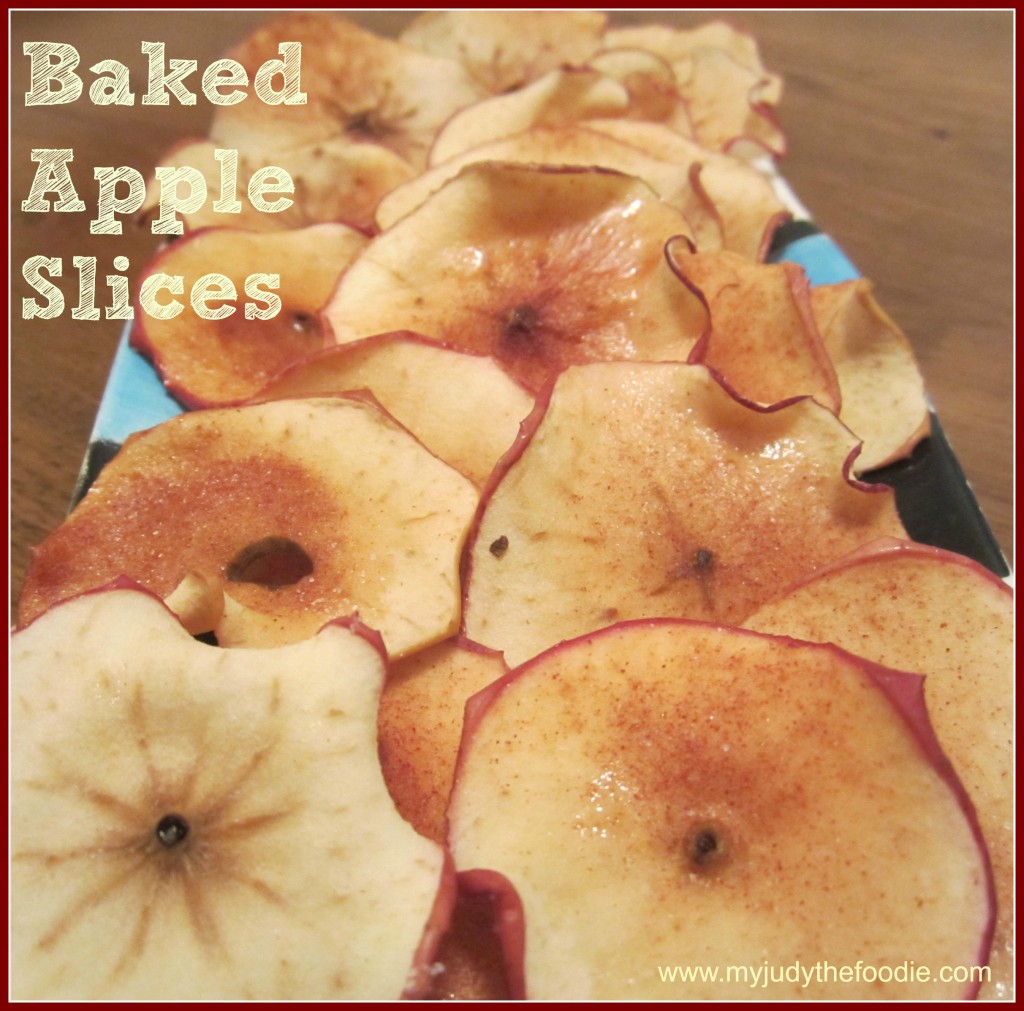 We're going on our third day hunkered down inside our apartment due to the wrath of Hurricane Sandy. Luckily we're now on the other side of the storm, unscathed.  Schools are closed again tomorrow.
With all of this unexpected togetherness, besides getting on esch others' nerves and watchin the round the clock storm coverage on the news, we've been baking and eating up our own storm. We made 36 gorgeous Black Bottom Cupcakes for the school Halloween Bakesale that too has been pre empted by the hurricane.  We baked an additional two dozen Duncan Hines Double Chocolate Fudge and Marshmallow cupcakes, just for the fun of it.  As you might have suspected, most of them have already been eaten.
So, in a desperate attempt to get something reasonably healthy eaten, I decided to bake some apple chips.  We love apples, we love the crunch of chips, so why not merge the two together?
This recipe is super easy and really only requires one ingredient: apples. We used a Red Delicious apple and a Gala apple but, really, any will do. They key is to slice the apples as thin as possible. We used our handy OXO Mandolin to get perfectly even slices.
Next, just lay your slices on a cookie sheet lined with parchment paper. We chose to sprinkle our slices with some cinamon and sugar too before we let them bake in the oven for approximately one hour.
While baking, the sweetest smells of fall will waft throughout your kitchen.
After an hour, just loosen the apples from the paper and cook them for another 2-3 minutes and you're resdy to enjoy the most delicious apple-based snack.
unfortunately, we only had 2 apples that yielded only a small handful of slices.  and, they were gobbled up in under 2 minutes.
But, we now have a new (healthy) snack that we can make on a moment's notice.
Enjoy!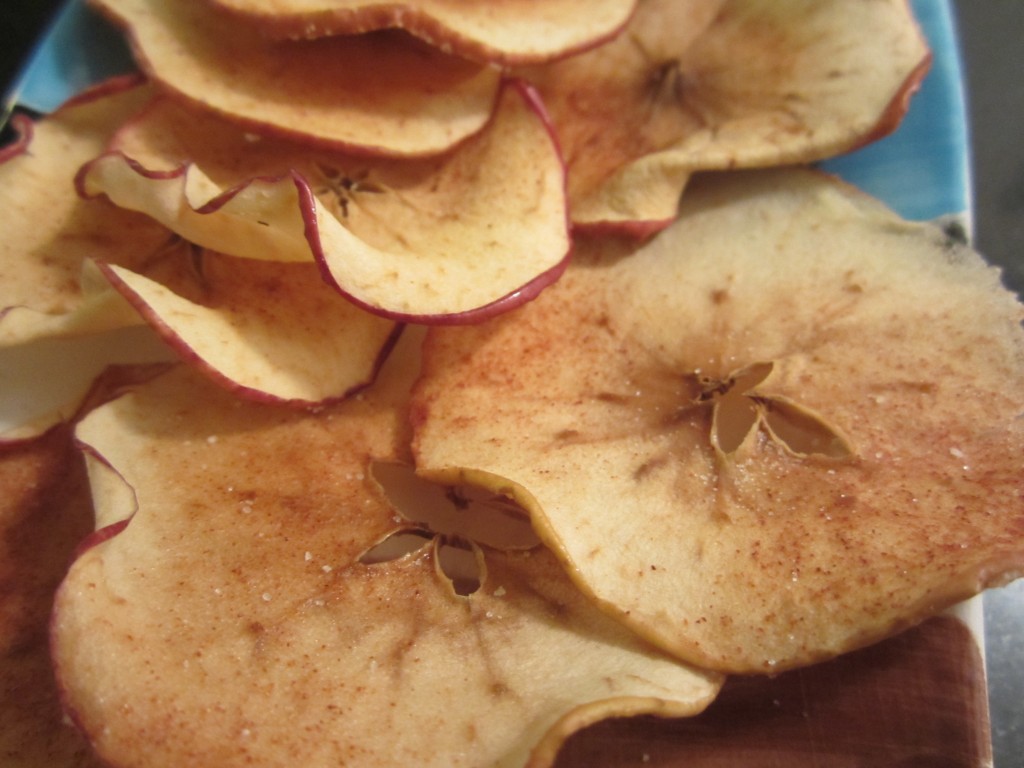 Baked Apple Chips
Ingredients:
apples
1 tablespoon cinnamon
1 tablespoon sugar
Instructions:
Preheat oven to 200 degrees.
Slice apples very thin using a mandolin or a peeler.
Sprinkle cinnamon and sugar on top.
Lay slices on parchment paper and bake for approximately one hour.
After one hour, un stick apples from parchment and bake for another 1-2 minutes.
Let cool and ENJOY!