I might sound like a broken record but I don't care:
Slow cooked meals are so easy and stress free.  My crock pot is the best investment I've made for my kitchen since I started my culinary journey (and you can purchase yours here)!!
I must admit, it is challenging to change up meal selections every night for dinner to keep it interesting for my kids.  And, when you have a finicky eater, it seems torturous.  This week the slow cooker has been working non-stop.  And, every completed dish has been fresh and tasty.  Lucky for me, the slow cooked black been chili dish was made with items I had stocked in my pantry and fridge.
There's no meal better than one that's "no shopping or cooking required."
Yesterday I tried yet another chili recipe with a completely different ingredient base from the White Bean Chicken Chili I served the other night.
Rather than using cannellini beans and rotisserie chicken my latest chili version features black beans, ground beef and fire-roasted tomatoes.
I can't stress the simplicity of this recipe.
Honestly, just dump in ground beef and a can of tomatoes, chop up some onions and zucchini, dump them in, and then let the crock pot work its magic while you go ahead with your day (or night).  Too good to be true.
My 10-year old could throw together this recipe with her eyes shut.
By dinner time I scooped up heaping bowls full of the tangy chili.  And, what's a good chili dish without a side of corn bread to help slop it up?
While I wish I could say I baked some corn bread from scratch, I cut another corner and bought a quick mix and whipped up cornbread muffins in less than 30 minutes.  And, boy were they moist and flavorful.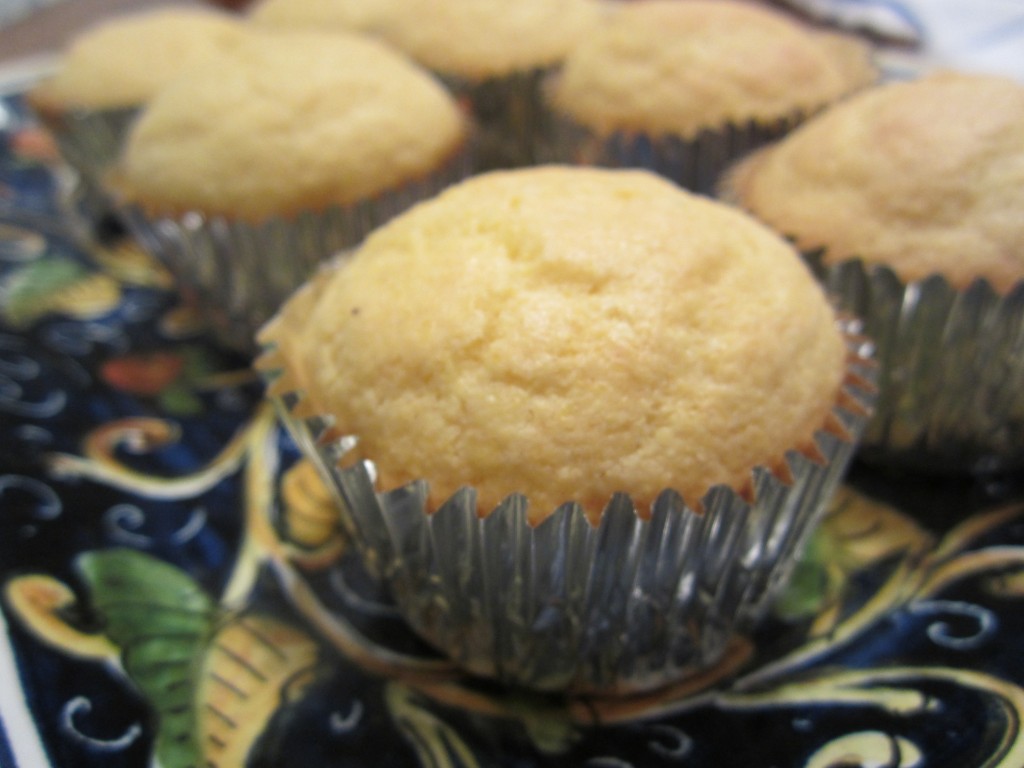 I'm not ashamed.
If you could've witnessed the sheer delight on my kids' faces as they enjoyed their first spoonfuls (not forkfuls) of the chili.   There's something really fun about eating your dinner with a spoon from a bowl.
But, be careful. This dish, like many other slow-cooked meals, is very hearty.  My kids couldn't even get through half a serving before they said they were full.  They didn't even have room for dessert – a first.
Thankfully, our freezer is not only filled with lots of yummy leftovers from tonight but Chicken Gumbo, and White Bean Chili too!
Don't forget, the best meal is one where you cook once, eat twice.
With just a few slow-cooked sessions, we're already stocked up with meals for the cold winter months ahead.
Enjoy.
Black Bean Zucchini Chili
Ingredients:
2 pounds ground beef
1 28-ounce can diced fire-roasted tomatoes
2 15.5-ounce cans black beans- rinsed
2 large zucchini cut into bite-sized pieces
2 onions- chopped
1/4 cup tomato paste
3 gloves garlic, chopped
1 1/2 teaspoon of Oregano, sea salt, pepper
shredded cheddar cheese and sour cream for serving
Instructions:
In 3.5- to 6-quart slow cooker combine beef, tomatoes, beans, sliced zucchini, onions, tomato paste, garlic, oregano, salt and pepper.
Cover and slow cook until meat is cooked through and veggies are very tender, on low for 7.5-9 hours or on high for 4-5 hours.
When ready, serve chili in bowls and top with shredded cheese and sour cream.
Enjoy!