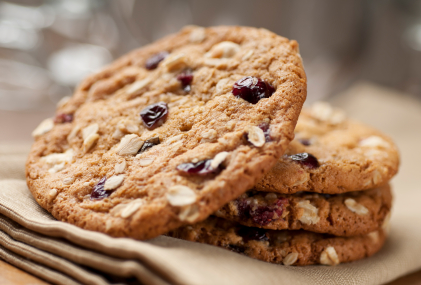 Today is one of my favorite days of the month, my Secret Recipe Club reveal day for April!
I'm honored to be a part of this diverse international group of food bloggers.  In case you forgot, everyone in the Secret Recipe Club gets assigned a blog from which we are supposed to pick a dish to cook. But, it's all done in secrecy.  It isn't until the ultimate reveal day (today) that everyone showcases the dishes and discovers who's been their secret foodie link.  This club has provided me valuable exposure to blogs I might not otherwise encounter.
My blog assignment for April is Kudos Kitchen By Renee.
Renee is a highly creative woman who not only enjoys cooking and baking but also painting decorative painted glassware items and tiles. Her blog is the confluence of all of these creative interests.  From hand-painted crafts like Hard Boiled Jack-o-Lanterns, to tasty recipes, to a section that's literally written from the perspective of her dogs, Kudos Kitchen by Renee is a lively hub of eclectic crafty activities.  Hence, her appropriate tag line: Crafting food, frolic and fun from my kitchen to yours.
I had no trouble finding a recipe to experiment.  Believe it or not, I've never baked oatmeal cookies, and Mom doesn't have one single recipe in her archives.
While I can now bake Mom's amazing Earthquake Cookies with my eyes closed, a simple quick oats cookie recipe has been elusive.
This recipe is easy to make with your kids, and most ingredients you should have in your stocked pantry (although I did have to run out to purchase some quick oats).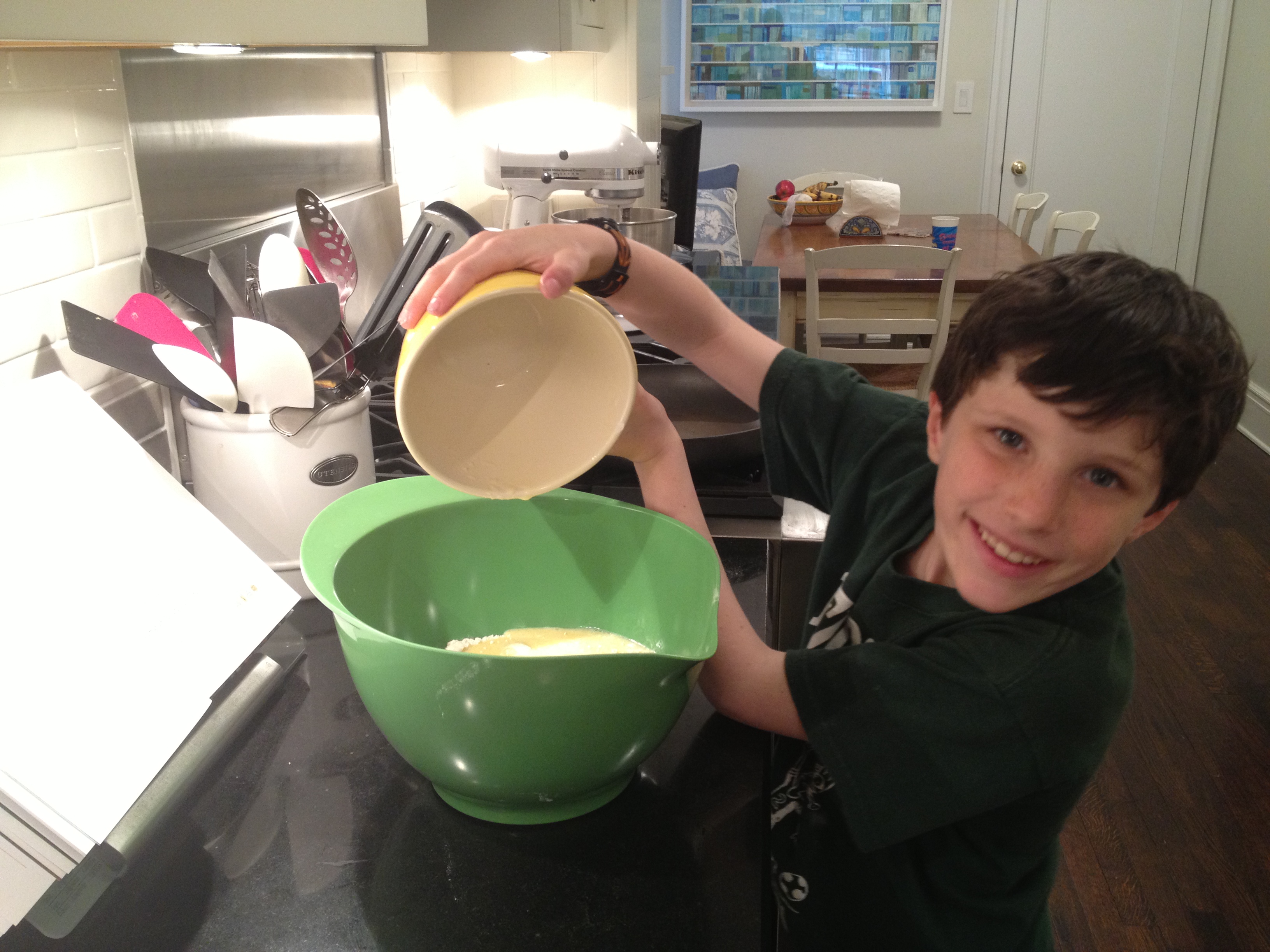 After perusing the entire recipe, we decided to omit the pecans (because we're not big nut fans) and the coconut slivers but we added in dried cranberries for added texture, flavor and color.
It was a big hit in the house and we shared the cookies at school too.  I know you'll enjoy.  And, don't forget to stop by Kudos Kitchen by Renee too!
Enjoy.
White Chocolate and Cranberry Oatmeal Cookies
adapted from Kudos Kitchen by Renee
Serving: 24-30 cookies depending on size
Ingredients:
3/4 cup butter, softened
1 1/4 cups firmly packed light brown sugar
1 large egg
1/3 cup milk
2 teaspoons pure vanilla extract
3 cups quick oats
1 1/4 cups all-purpose flour
1/2 teaspoon baking soda
1/2 teaspoon salt
1/4 teaspoon cinnamon
1 cup white chocolate chips
Instructions:
Preheat oven to 350 degrees.
Mix softened butter and brown sugar in a large bowl until light and fluffy.
Slowly add egg, milk and vanilla and continue to mix until completely combined.
 Combine oats, flour, baking soda, salt and cinnamon.  Mix into butter mixture on low speed until blended.
 Stir in additional ingredients.
Drop by rounded tablespoonfuls onto parchment lined baking sheets.
Bake at 350 for approximately 15 minutes (less time= chewy, more time=crunchy).
Let cool for 5-10 minutes before serving.
Enjoy.