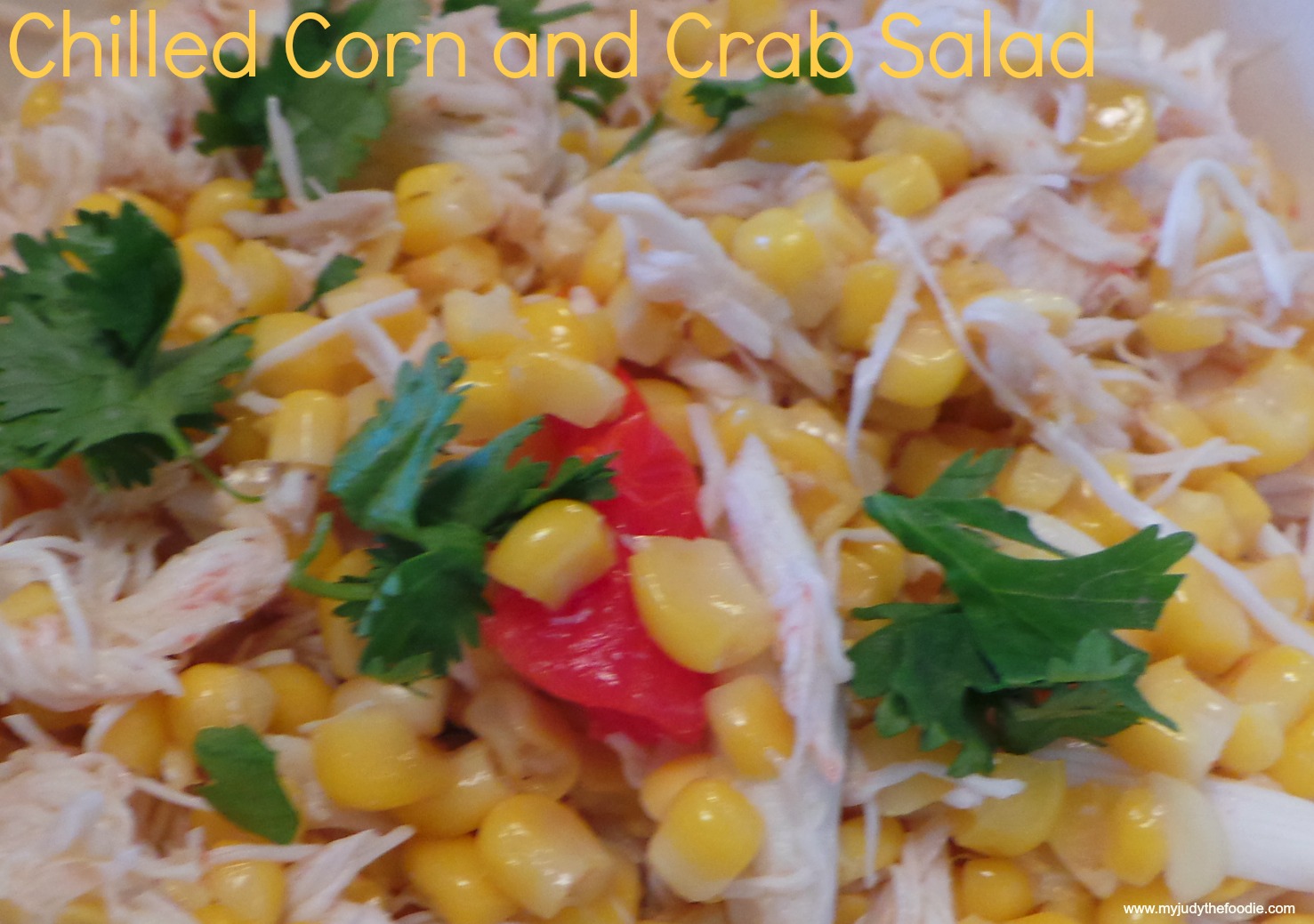 If you can't get your hands on some steamed crabs this summer, try to find some crab meat instead. Many of my friends don't understand why I squeal with glee at the thought of cracking open steamed crabs. Generally the complaints are consistent: that it's way too much way for too little meat; they don't like the smell of Old Bay seasoning, it's way too messy (on the hands and the table) and it's way too expensive.
I'll agree with the last complaint. Finding a cheap bushel of steamed crabs is impossible, especially if you're looking for large or jumbo-sized crustaceans. But, if you grew up on the eastern shore of the Maryland, Virginia, and DC area as I did, then the smell, newspapers on the picnic tables, mallets, and messy hands are all the "welcomed" signs of a festive crab feast.
Last night we had a friend over and my son and I decided we wanted to try to make a new appetizer, main course and salad. As we were doing our "research" (which really meant searching our favorite foodie websites as opposed to thumbing through old cookbooks), we found a salad recipe that totally peaked our interest because it contains two of our summer faves: crab meat and corn. It's from my good friend Martha Stewart so I knew it wouldn't disappoint.
Lucky for us, we just happened to have 6 ears of corn from the local farm stand. We only had to hemorrhage the pound of lump crab meat.
If you've been reading this blog, you know that I am not a food snob. However, when it comes to anything crab-related, I am VERY particular (read: snob). I grew up eating some of the best steamed crabs in the country so, if there's a crab cake on the menu, the first question I'll ask is, "is it broiled or fried." Usually it's fried and I'll move on to another item. If I get past question number one. I'll ask "what type of crab meat is used?" While I love backfin meat, lump meat is like striking the crab lottery.
I've only experiment with Mom's Hot Crab appetizer (which has become a year-round staple).  If you're ready to branch out (like me), you must try this salad recipe.
It's as easy as it sounds. You're simply sautéing your corn kernels in a skillet with some oil and salt. I also added some cherry tomatoes as I have a lot on hand from my garden. Other people might add in and saute some sweet Vidalia onions but, I kept it to tomatoes and corn.
Then, just toss you skillet ingredients with some crab meat and refrigerate an hour before serving. You'll have a beautiful tasty salad that can be served as a side or a main course as the crab meat is filling.
Enjoy.
Chilled Corn and Crab Meat Salad
serves 4
adapted from Martha Stewart
Ingredients
• 2 tablespoons olive oil
• 3 cups fresh corn kernels (from about 6 ears of corn)
• ½ cup cherry tomatoes, halved
• 2 tablespoons fresh lemon juice
• Pinch of sugar
• 3 ounces lump crabmeat (about 3/4 cup)
• 1 tablespoon coarsely chopped fresh basil, plus small leaves for garnish
• 1/2 teaspoon coarse salt
• Freshly ground pepper, to taste
Instructions:
 Heat 1 teaspoon oil in a nonstick skillet over medium heat. Add corn, and cook until tender, about 3 minutes. Remove from heat. Stir in onion. Let cool.
Whisk together lemon juice and sugar. Drizzle in remaining tablespoon plus 2 teaspoons oil, whisking until combined.
Combine corn-tomato mixture, crabmeat, and basil. Gently stir in lemon dressing, salt, and pepper. Cover, and refrigerate until chilled, at least 30 minutes (or up to 2 hours). Serve garnished with basil leaves.