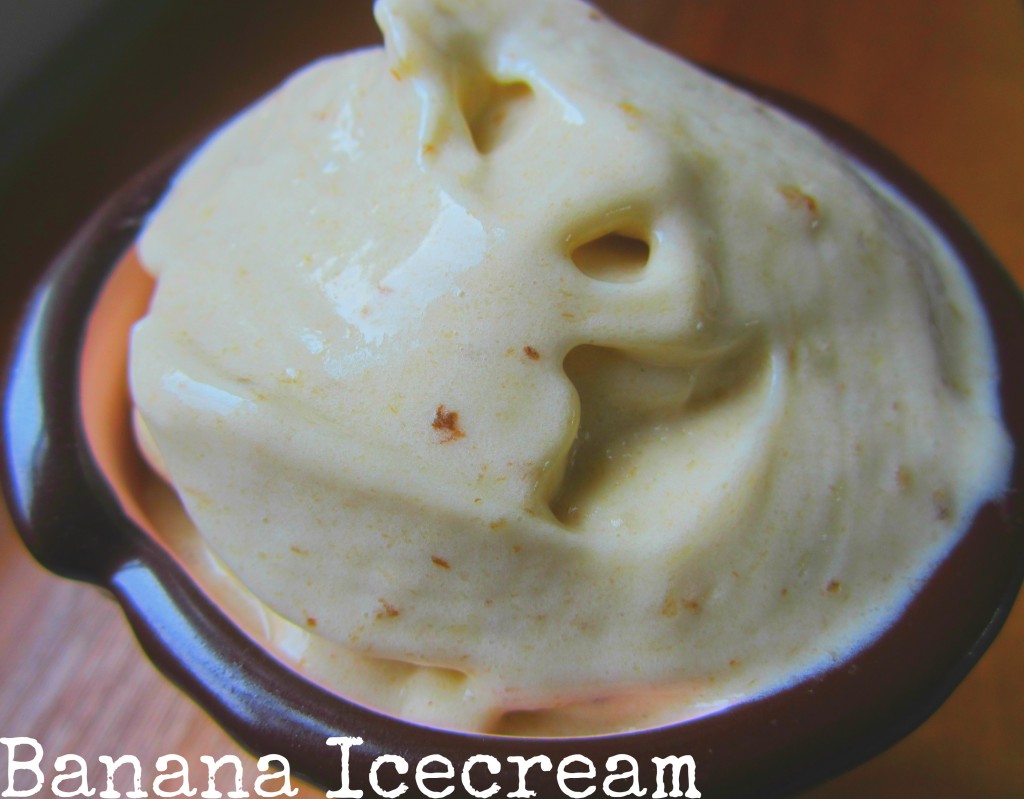 Making refreshing, easy dishes that utilize the fridge and freezer are the ideal choices to help beat the heat.
To cool down, grabbing a popsicle or scooping out some ice cream have always been our default treats.
What if you learned that you could make your own version of "ice cream" using JUST ONE INGREDIENT?
No joke.
All you need are some FROZEN bananas!
Just place your frozen bananas in your blender, hit BLEND, and within 1 minute, you'll have your version of Banana Ice cream.
The consistency of your frozen banana treat creamy, rivaling many other ice creams.

Banana Ice Cream
Prep time:
Cook time:
Total time:
An easy homemade ice cream recipe requiring only 1 ingredient!
Instructions
Blend frozen bananas in mixer until the consistency of creamy ice cream.
Add toppings and enjoy.