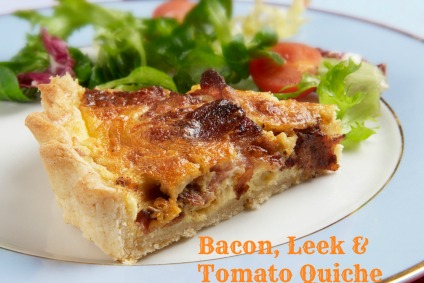 Yay, it's one of my favorite days of the month, my Secret Recipe Club reveal day for February!
I'm honored to be a part of this diverse international group of food bloggers.  In case you forgot, everyone in the Secret Recipe Club gets "assigned" a blog from which we are supposed to pick a dish to cook.  But, it's all done in secrecy.  It isn't until the ultimate reveal day (today) that everyone showcases the dishes and discovers who's been their secret foodie link.  This club has provided me valuable exposure to blogs I might not otherwise encounter.
My February assignment is Bobbis Kozy Kitchen.  Before I do anything else I visit the About Me section of the blog to learn about the person behind the recipes.  This is a truly inspirational blog written by Bobbi who transformed her life in the kitchen after undergoing Gastric Bypass Surgery to help lose 160 pounds and after being diagnosed with Breast Cancer.  From fast, processed foods to fresh herbs and bountiful veggies, Bobbi became obsessed with cooking and created the blog to showcase all of her recipe discoveries during her renaissance.
From Cod with Grilled Ratatouille Pasta to Cilantro Rice with Lime and Serano, there's a plethora of recipes to tempt your palate.
I chose to cook Bobbi's Tomato, Fennel and Bacon Quiche.  My kids loved our Caramelized Onion Quiche and our Chicken Asparagus Quiche and it's the perfect meal selection for our lazy Sunday mornings or even our Breakfast for Dinner options on Wednesdays.
I was also intrigued because, believe it or not, I had never cooked with leeks.
So, off the store I went for some evaporated milk, some fresh leeks, and read-made pie dough (no way I was going to make a homemade dough) –the only ingredients I didn't have on hand in my stocked pantry and fridge.
Like most quiche recipes, this one is super easy to make, and my son helped out in the process.  He cracked the eggs and help roll out the ready-made pie shell in the plate.
He whisked the eggs and milk and helped me chop up the thick-cut bacon that he claimed is "much greasier than the turkey bacon we eat."
I decided to cut down on the amount of cherry tomatoes since I'm the only tomato lover in the house. I also switched the cheese variety from swiss to cheddar.  And, make sure to thoroughly clean your leeks.  I couldn't believe the amount of dirt found in between each leaf.
The quiche was a big hit with everyone in the family. The cherry tomatoes and the crisp bacon create beauttiful red hues against yellowish orange backdrop from the cheese and eggs.
The leeks rendered hints of delicate onion flavor without overpowering the dish.
This dish will be added to our breakfast and breakfast-for-dinner rotation and I'm going to use Bobbi's cheat sheet for more ideas of veggie and meat variations to this dish.
Don't forget to check out Bobbi's Kozy Kitchen for more flavorful recipes!
Bacon, Leek & Tomato Quiche
serves 8
Ingredients:
1 large leek, root end and dark green leaves cut off, cut in half lengthwise, then sliced into half moon
1 handful gape tomatoes, halved
4 slices thick cut smoky bacon, chopped
1 teaspoon garlic powder
1 cup cheddar cheese, shredded
3 eggs
Kosher salt and cracked pepper
1 1/4 cup fat free evaporated milk
Pie dough (handmade or store bought)
 Instructions:
Preheat the oven to 350 degrees F.
Place the pie dough in a 9 inch pie plate and crimp the edges, chill for 30 minutes. Line with foil or parchment paper and fill with pie weights (can use dried beans if you do not have pie weights).
Bake about 20 minutes, remove the foil and weights and continue to bake another 5 to 10 minutes, or until lightly golden brown. Allow to cool.
Place the chopped leek into a large bowl filled with cold water. Swish them carefully and allow them to sit a few minutes to release the dirt and grit that is between the leaves.
Scoop out with your hands and lay them on a clean kitchen towel. Roll the towel and squeeze the moisture out. Set aside.
Meanwhile cook the bacon in a large skillet over medium-high heat. Once bacon has rendered its fat and begun to crisp slightly, remove it with a slotted spoon and place on a paper towel to drain. Reduce the heat to medium. Add the leeks and saute being careful to not brown the leeks. Once the leeks begin to soften add the halved tomatoes and cook for a couple of minutes to let the tomatoes release some of their juices. Remove from heat.
In a bowl combine the eggs, garlic powder, salt and pepper, and evaporated milk. Whisk until completely blended.
Spoon the leeks and tomatoes into the pie crust and sprinkle with the cheese. Pour the egg mixture over the top and bake on a baking sheet for 40 to 50 minutes or until the filling is set.
Allow to cool 20 minutes before serving.
ENJOY!!