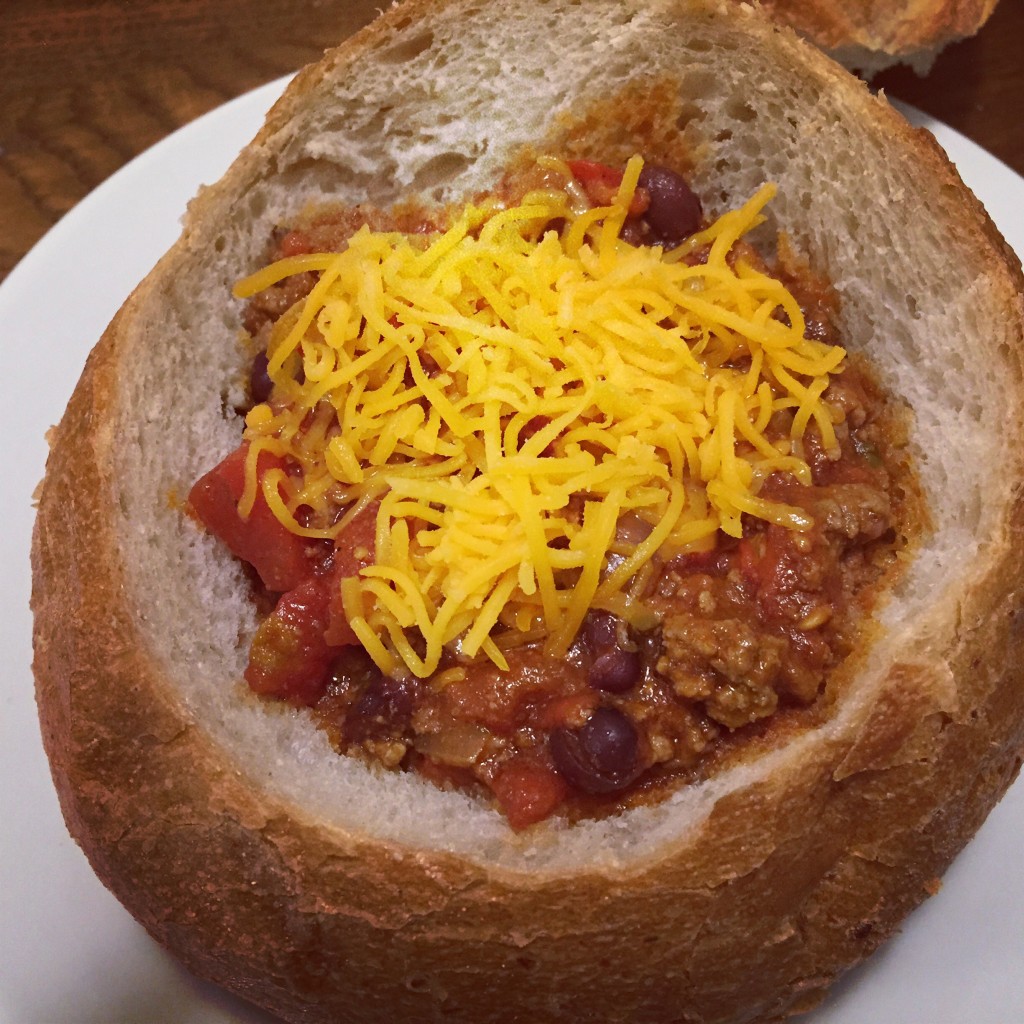 A recipe that has "easy" and "slow cooker" in its title should rise to the top of your list. Especially during the winter months when the wind chill is enough to make you crave any meal that requires basting or simmering all day long.
Who doesn't want something warm and hearty for dinner— with lots of leftovers?
Beef Chili is a lay up for your dinner rotation because you don't need to do much cooking at all. Simply sauté the beef in a skillet with the vegetables and let your slow cooker do the rest.   Over the next few hours in the cooker, the beef, tomatoes and spices develop into thick, beefy flavors.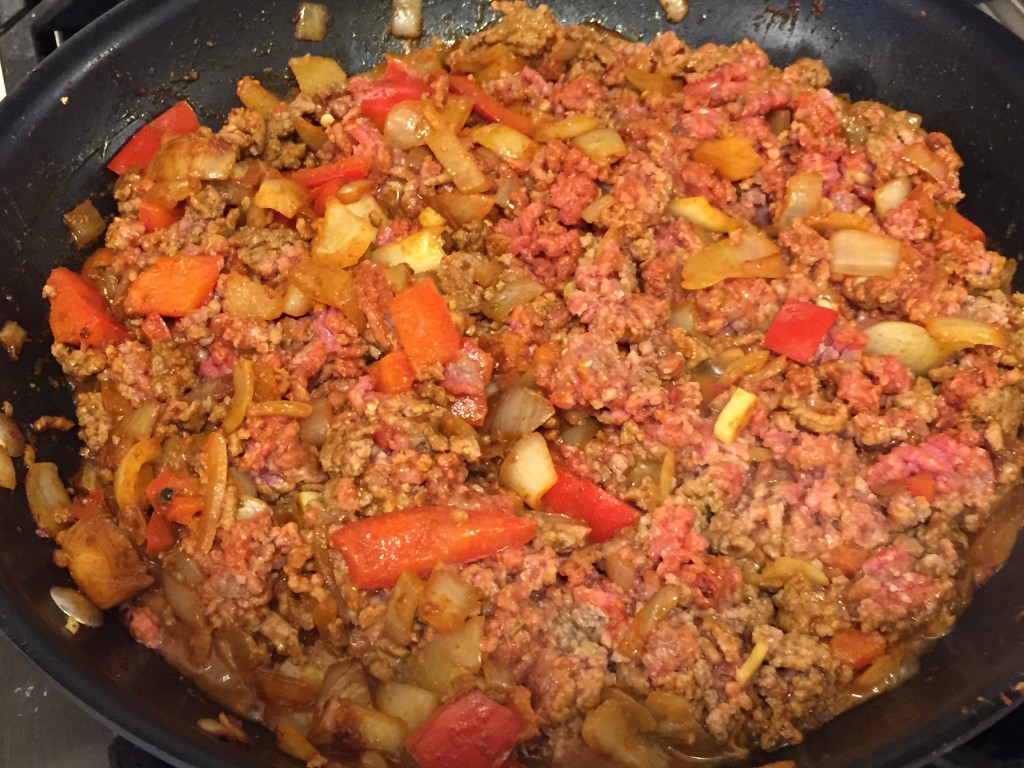 I always add a finishing touch by serving the chili in sourdough bread bowls. As my 9-year old says, it makes the dish feel like it's a "VIP" dish.
Top off your chili with any mixture of sour cream, scallions and shredded cheddar cheese and your personal status will elevate to HERO!
Remember: the longer the chili sits, the more robust the flavors. You can make it up to 2 days in advance and refrigerate it in an airtight container. Afterwards, you can freeze it for up to 1 month.
Enjoy….
Slow Cooker Beef Chili
adapted from CHOW
serves 6-8
Ingredients:
3 tablespoons extra virgin olive oil
2 medium yellow onions, diced
1 medium red bell pepper, diced
5-6medium garlic cloves, finely chopped
1/4 cup chili powder
1 tablespoon ground cumin
2 pounds lean ground beef
1 1/2 teaspoons kosher salt, plus more as needed
1 (28-ounce) can diced tomatoes
1 (14-ounce) can tomato sauce
1-2 (15-ounce) cans black beans, drained and rinsed
Instructions:
Heat the oil in a large frying pan over medium heat until shimmering. Add the onions and bell pepper, season with salt, and cook, stirring occasionally, until softened, about 8 minutes.
Add the garlic, chili powder, and cumin, stir to coat the vegetables about 1 minute. Add the ground beef and measured salt and cook, breaking the meat into small pieces with a wooden spoon, until the beef is no longer pink, about 7 minutes.
Transfer the mixture to the slow cooker, add the diced tomatoes and their juices, tomato sauce, and beans, and stir to combine. Cover and cook until the chili thickens and the flavors meld, about 8 hours on low or 6 hours on high.
Taste and season with salt.
Optional: Add shredded cheese, scallions, sour cream