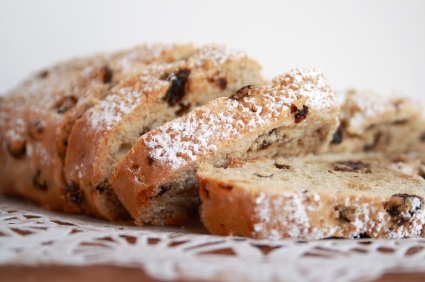 This particular St. Patrick's Day recipe has become an annual re-post because it's so popular.  A few years ago I had readers write in for a Soda Bread recipe.  This Jewish girl had nothing in the family archives so I was forced to reached out for help from my local Irish gal, Claire, for some culinary inspiration.
Here's what Claire has to say:
What happens when an Irish girl marries an Italian guy? That Italian guy gets the short end of the stick when it comes to home-cooked meals.
From the stories I've heard, my mother-in-law was an amazing cook. I'm hardly an amazing cook. In fact, it's a struggle to even make dinner but, baking always came easy to me.  I appreciate that baking is so formulaic and the recipes don't lie. One of my favorite items to bake is Irish Soda Bread.  Besides craving its taste, the bread making process brings me back to those days in the kitchen by Mom's side, helping her bake this traditional bread.

All four of my grandparents were from Ireland and Irish culture was very important in my household. I grew to identify the month of March with groceries bursting of flour, raisins, caraway seeds and buttermilk.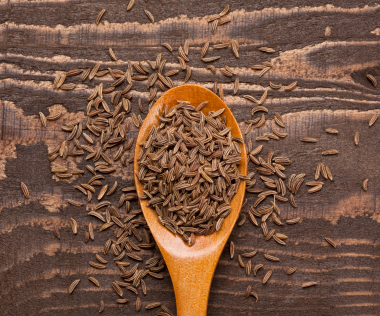 Carraway seeds…a key ingredient to Soda Bread
Not only did my mom make soda bread for us, she made it for neighbors, friends and of course, any St. Patrick's Day dinner she was attending.
I studied up on the breads' historical significance and learned some important  facts before I got down and dirty:
Did you know that the name Soda Bread is derived from baking soda since it's used as rising agent instead of yeast?
Did you know, in the early days raisins and caraway seeds were never ingredients used in bread since these items were too expensive and considered a treat.
Did you know the cross cut into the top helps the bread expand when baking–however some Irish superstitions claim it was to "Let the devil out".
Over the years, like any good Irish girl, I have tried a number of Soda Bread recipes. But, one always rises to the top (no pun here).  My friend Kathleen's recipe, handed down to from great-grandmother (Mary Halloran) to her grandmother Mary Ann Henry from Galway Ireland, is simply delicious.  So delicious that the recipe was even featured in Family Circle Magazine…
Enjoy!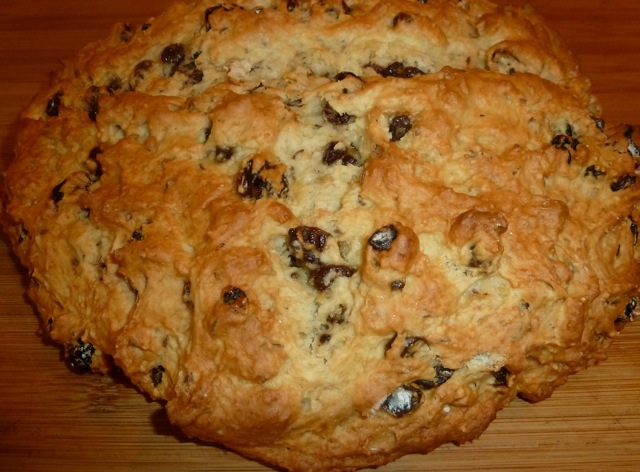 Irish Soda Bread
Ingredients:
4 cups flour
1⁄2 cup sugar
2 teaspoon baking powder
1 teaspoon baking soda
3⁄4 teaspoon. salt
3 cups of raisins
2 tablespoons caraway seeds
2 eggs beaten
1 1⁄4 cup buttermilk
1 cup sour cream
Instructions:
Preheat oven to 350 degrees.
Combine flour, sugar, baking powder, baking soda, salt, raisins, and caraway seeds in a bowl.
In a separate bowl, blend eggs add buttermilk and sour cream, then stir into flour mixture.
Form into round loaf and place in a slightly-greased a 12″ cast iron pan (baking pan will do).
Make a cross on top with a knife and bake 65-75minutes.
Let cool and serve with butter!
Enjoy.
This bread also freezes very well!