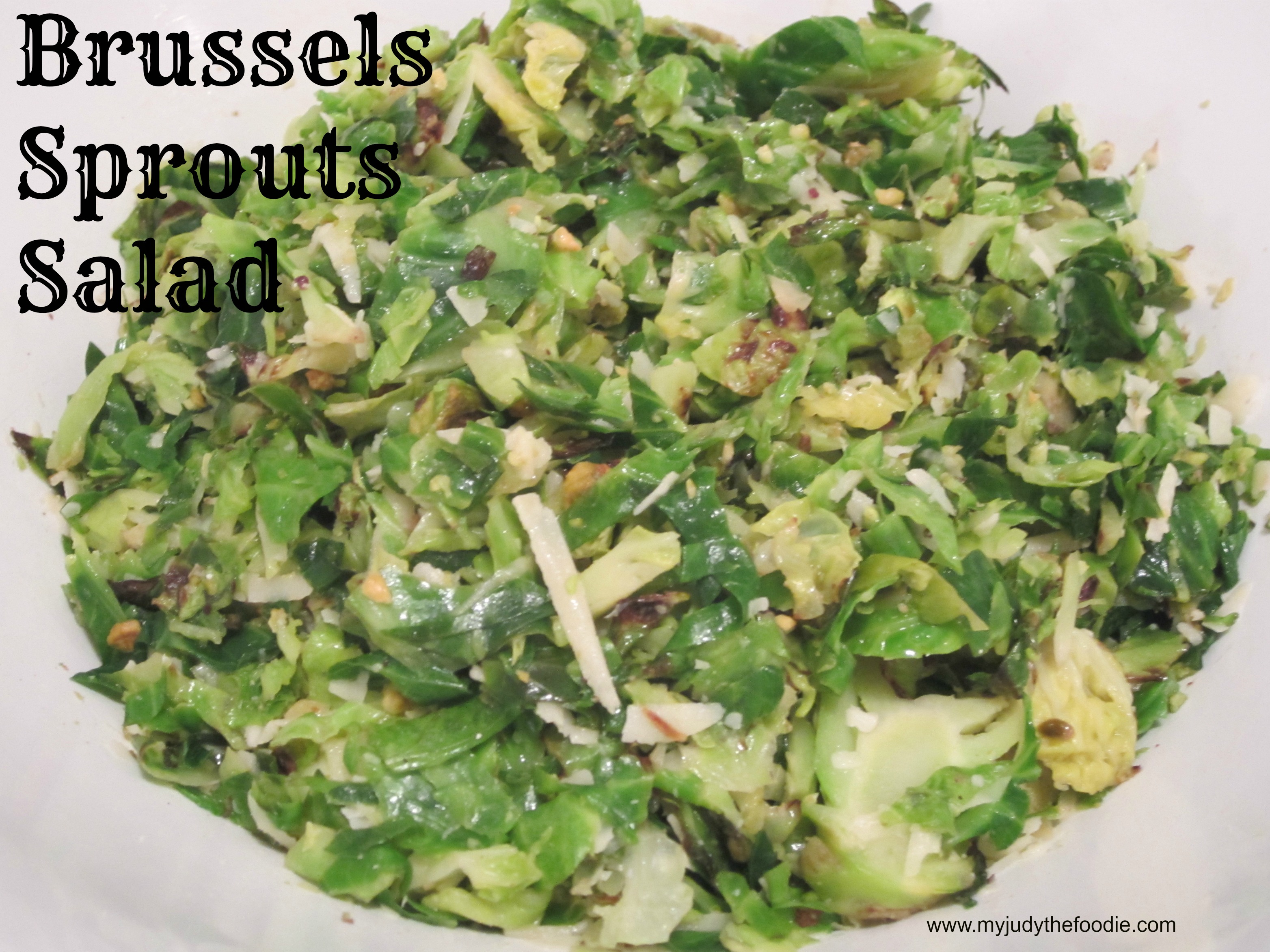 How many times have you been stumped, trying to figure out a vegetable side to your dinner?
I was so tired of steaming and sauteeing broccoli (and so were my kids).   When I discovered Brussels sprouts (note proper spelling) I felt as if I had truly turned a corner and opened up a whole new realm of veggie possibilities.
I introduced the first Brussels sprouts recipe sautéed with some chunks of bacon and hot maple syrup.  I had hoped the salty and sweet toppings would draw the attention away from the fact that is was labeled a "mystery vegetable" by my kids.  It did.
Once I got the two thumbs up rating from both kids, I took that as an opportunity to continue to experiment with Brussels sprouts.
My next discovery was HUGE.  I found bags of shredded Brussels from Trader Joe's.  With some olive oil and sea salt, I simply sautéed the Brussels in a skillet and served them the next week at dinner.  Another resounding two thumbs up.  My kids loved them so much, they even willingly ate hem three days in a row.
My latest hit accidentally came last night at dinner.  Since we're headed out of town on Friday for some much-needed vacation, I'm trying to clean out my fridge.  I had one last bag of shredded Brussels sprouts.  I decided to make a salad with the Brussels and started adding every random ingredient over I could find:  shaved Romano Pecorino, pistachio nuts, lemons, golden raisins.  I threw them all together in a bowl and voila!  I proudly served it for dinner!
Pistachio nuts – the salad's secret weapon
My first few spoonfuls tasted just right.  The lemon with the shaved cheese provided a nice subtle bitter taste alongside the crunch of the pistachios. My son was definitely skeptical about the pistachio nuts.  He demanded he didn't like them but I reminded him of his love for the Pistachio-Crusted Chicken I served this summer.   He gave me two thumbs.  My daughter tried a tiny portion but still admitted the plain sautéed Brussels were her favorite dish – she's not a lemon or nut fan.
My risk taking in the kitchen is what has prompted my kids to widen their palate.  Only a few months ago, they kids had never heard of nor had they tried Brussels sprouts. Now it's a staple vegetable with which I always try new variations.
Next up…Brussels sprouts casserole?  We'll see.
Remember, take risks in your kitchen.  You might discover something everyone will love!
Enjoy.
Shredded Brussels Sprouts Salad
Ingredients:
 1 package Trader Joe's Shredded Brussels Sprouts (or 4 cups shredded Brussels sprouts)
1/2 cup chopped pistachios
1 cup shaved Pecorino Romana cheese
4 tablespoons olive oil
2 tablespoons lemon juice (use more or less accordingly)
1/4 cup raisins
1 teaspoon salt
pepper to taste
Instructions:
Sautee Brussels sprouts in skillet with 2 table spoons of olive oil about 4-5 minutes.
Transfer to a large salad bowl and toss with pistachios, cheese, oil, lemon juice, raisins, salt, and pepper.
Enjoy!