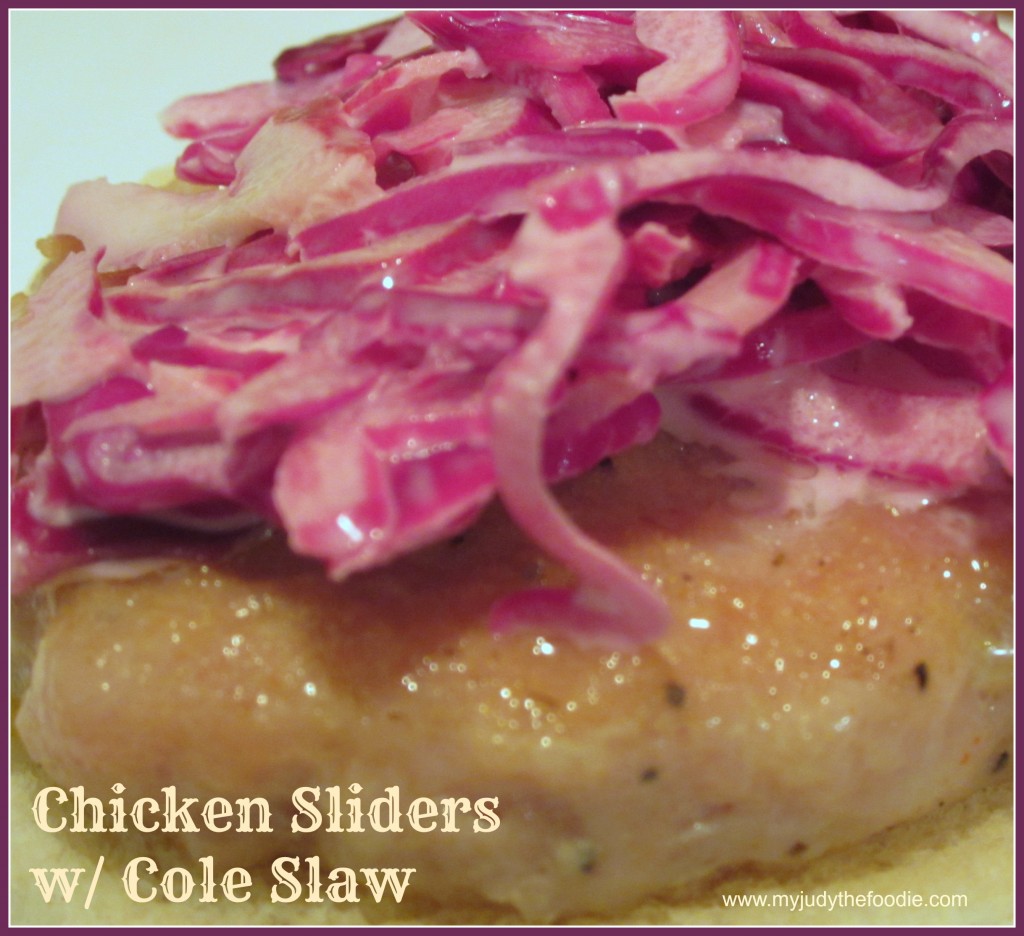 It's a challenge coming up with new meals every night for my kids.  Over a year later, I'm still learning that when you find something that works, don't stop there.  Challenge yourself to create other related dishes that will help stretch out your meal repertoire.
For example, all of a sudden, we're all about CABBAGE!
Who would've thought?
A year ago, my kids only willingly ate broccoli and maybe some mini carrots. Ever since they (reluctantly) tried my first tasty attempt at Brussels sprouts with Bacon & Maple Syrup, I've created a small window of cabbage opportunity that I jumped on.  While suspected they'd probably only loved the Brussels sprouts because they were doused in the sweetest maple syrup ever, I still attempted another related dish: Roasted Brussels sprouts.
And, guess what?  There were no arguments.  Why? Because they liked the first version enough, they were willing to give the second one a try.
And that was good too (probably due to my generous sea salting).
See the pattern here?  Our cabbage cycle kept gaining momentum.  We've also tried Shrimp Tacos with Cabbage and Mom's Venezuelan Cole Slaw (which we made every single weekend in the summer).
Tonight I found myself perplexed about our dinner option.  It's hard to follow Breakfast-for-Dinner nights because those nights are a lay-ups—they're always big hits.  I try very hard not to fall into the past/chicken/rice routine.
I decided to defrost some chicken sliders from the freezer but, I remembered I served the sliders not too long ago.  I would need to camouflage the meal.  I decided I'd add some sort of cabbage slaw as a topping to create a different flavor to enhance the sliders.
I rushed right down to my local Trader Joe's to pick up another package of our now favorite Shaved Brussels sprouts but, they're still all sold out (hopefully from my Shaved Brussels sprouts post last week).
Instead, I picked up some purple cabbage and decided to make a cabbage slaw for the burger topping.  After all, my kids loved the sliders last time and they've got a proven successful track record with cabbage so, chances are they'd try, and like, the slaw.
And, two thumbs up later, we've got another dinner option to add to the ever-growing list.
The slaw took about 2 minutes to make, especially if you purchase an already shredded bag of cabbage.  All you need to do is add the vinegar and mayonnaise and you're done.
Try it for yourself!  Enjoy.
Cole Slaw
Ingredients:
2 cups purple cabbage
2/3 cup mayonnaise
1/2 cup vinegar
instructions:
Combine ingredients in bowl and refrigerate at least 30 minutes before serving.
Chicken Sliders
Ingredients:
1 pound ground chicken
2 eggs
1/2 cup panko bread crumbs
salt and pepper to taste
Instructions:
Combine ground chicken with eggs, kneaded with hands until eggs is completely mixed in with meat.
Add in panko bread crumbs and continue to knead into mixture.
Place rounded, pounded handfuls of chicken onto lightly greased heated skillet.
Cook evenly on both sides approximately 1-2 minutes or until center is completely cooked through.
Place on open-faced bun and add cole slaw topping.
Enjoy.